Experiencing Geisha Culture
By Viator, September 2016
Geisha are one of the most misunderstood pieces of the Japanese cultural puzzle. These traditional Japanese entertainers are trained as hostesses with skills in various Japanese arts, particularly dance, music and the tea ceremony. The history of geisha goes back to the eighteenth century, and even after so much time, modern geisha still undergo a long apprenticeship process, live in traditional geisha houses and study traditional Japanese instruments.

While Kyoto is considered the most famous Japanese city for geisha, you'll find them in several areas of Tokyo as well. Asakusa, the city's oldest geisha district, has managed to retain the feeling of the Tokyo of the past, including geisha traditions. It's also possible to spot a geisha in her full regalia in the upmarket Ginza entertainment district. Since it's very rare to spot a geisha out and about in Tokyo, you're better off attending a geisha show if you're really interested in the culture; the best of these takes place in the Shinbashi District at Azuma Odori.

If you want a taste of what it's like to be a geisha, a few business will deck you out in traditional geisha makeup, including the white face powder, and a traditional kimono. The entire process takes over an hour.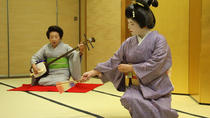 3 Reviews
Experience an authentic geisha performance and entertainment with multi-course kaiseki dinner, kimono rental, and English host/interpreter at a ryoutei, or ... Read more
Location: Tokyo, Japan
Duration: 3 hours (approx.)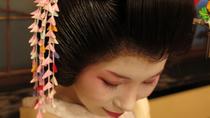 Experience a unique Geisha experience right here in Tokyo! Be entertained by two Geisha while you enjoy a meal in a traditional teahouse. A real geisha banquet ... Read more
Location: Tokyo, Japan
Duration: 2 hours (approx.)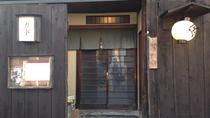 59 Reviews
Discover the faded charm of Tokyo's Kagurazaka neighborhood, with its cobblestone streets and traditional architecture. On this guided walking tour, wander ... Read more
Location: Tokyo, Japan
Duration: 3 hours (approx.)