Exploring Tokyo's Backstreets
By Viator, September 2016
In any country, the best place to get away from other tourists and spend time with locals is to explore the backstreets. In Tokyo, in particular, the backstreets teem with family and locally owned restaurants and shops, small bars and restaurants, and inconspicuous shrines and temples. Here are a handful of neighborhoods best for exploring Tokyo's backstreets.

Asakusa
The backstreets of Asakusa are a bit of old Japan that hasn't gotten lost in modernization. Asakusa is famous for rice crackers, and Asakusa's backstreets is where you'll find the best ones (and be entranced watching the nimble hands of the makers). Purchase traditional Japanese kitchenware at small shops and markets. Any of the street side stands selling yakitori make for a great lunch; enjoy the skewers at a communal table with a beer and a conversation with a local.

Omotesando
Omotesando, an upscale fashion district in Tokyo, hides a few secret spots in its backstreets. Try an espresso at Omotesando Koffee, a unique coffeeshop in the streets behind the main shopping district. This word-of-mouth favorite shop is housed in a traditional Japanese house that has been stripped of everything but a large cube and a single barista. A small bonsai garden sits out front, and the sign announcing this delicious café is so small you'll have to look twice, or three times, to find it. Locals say the baked custard is worth the search alone.

Ningyo-cho
Beyond the concrete office buildings in Ningyo-cho, a neighborhood in central Tokyo, lies a mesmerizing trail of residential houses and apartments, small artisan shops, and local temples. Step back in time at Mori no En, an old-fashioned Japanese teahouse known for homemade roasted Houjicha tea leaves. Try the traditional tea in the shop or purchase the leaves to prepare a cup at home.

Harajuku-Aoyama
The only thing better than traditional Japanese okonomiyaki (savory pancake) is a make-it-yourself version. Walk the backstreets of trendy, youth-filled Harajuku to find Sakura-tei Okonomiyaki, a casual make-it-yourself restaurant in a converted art space. The restaurant also offers an all you can eat and drink special and English menus.

Yanaka-Nezu-Sendagi
Called "YaNeSen" for short, the Yanaka-Nezu-Sendagi emerged unscathed from bombings in World War II. Seemingly frozen in the 20th-century, this picturesque neighborhood has long been a favorite of some of Japan's most noteworthy poets and artists. A few highlights to be found on the backstreets include Imojin, a Japanese sweet shop founded in 1912 and known for its old-fashioned ice cream, and Hanakago-no-Midoriya, a 100-year-old bamboo shop. Consider staying at the Sawanoya Ryokan, a family-run Japanese inn nestled in the quiet, quaint streets of YaNeSen.

Roppongi
If you know where to look, even the popular entertainment district of Roppongi has a few spots that the crowds haven't yet discovered. Roppongi Inakaya, a restaurant in a small alley, serves authentic Japanese food in an area known for flavors catered to international tourists. The restaurant hosts a nightly dinner show – anything from fisherman folklore to the waiters singing, chanting, and dancing. There is no menu here; patrons choose their dish from the fresh food on display. Reservations are suggested, and beware: the delicious food and lively atmosphere comes at a steep price.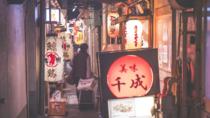 259 Reviews
Savor some amazing Japanese dishes while experiencing local nightlife on this food tour in Tokyo. Delve into the city's nighttime culinary scene on visits to ... Read more
Location: Tokyo, Japan
Duration: 3 hours (approx.)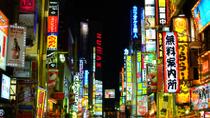 47 Reviews
Take a walk on the wild side with an evening tour through Shinjuku, Tokyo's famous entertainment district, and get a local's look into the best shopping and ... Read more
Location: Tokyo, Japan
Duration: 2 hours (approx.)
19 Reviews
Visit three of the most popular and traditional places in Tokyo in one night, enjoy all samplings from 4 different food stops!  See the old, rustic places in ... Read more
Location: Tokyo, Japan
Duration: 3 hours (approx.)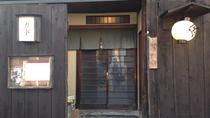 59 Reviews
Discover the faded charm of Tokyo's Kagurazaka neighborhood, with its cobblestone streets and traditional architecture. On this guided walking tour, wander ... Read more
Location: Tokyo, Japan
Duration: 3 hours (approx.)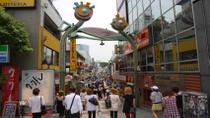 13 Reviews
Explore the exciting district of Harajuku, renowned worldwide for its mix of youth culture and extreme street fashion. See where rock stars and fashionistas ... Read more
Location: Tokyo, Japan
Duration: 2 hours 30 minutes (approx.)