Tokyo Culture
By Viator, July 2016
West meets East. East meets West. For many of us, the notions we have of the East and the Orient are mere stereotyped snapshots gleaned from childhood history classes, Hollywood movies, and maybe a random postcard from a lone wandering aunt. This, as you might guess, is a far cry from what is truly in store for the first-time visitor to Japan.
One of the oldest civilizations in history, Japan is a cultural hodgepodge teeming with variety, intelligence, and soul. From traditional Kabuki theater to communal baths to rampant consumerism, Japan is a thrumming hub of culture.
Traditional culture lives on in modern times in the Japanese shrines. Easily accessible on a morning tour, the shrines offer you a glimpse into the ways of the past, including architecture, atmosphere, and fascinating customs such as ritual smoke bathing.
Also not to be missed is the always exhilarating sumo-wrestling. A mainstay in Japanese culture since the early Edo period, Japan is still the only country in the world to practice professional sumo-wrestling today. Thought to be a remnant of samurai customs, sumo wrestlers are still revered in Japanese culture, and, due to strict regulations on attire and conduct, are easily distinguishable outside of the dojo (if their massive girth doesn't give them away).
Kabuki Theater is another tenet of traditional Japanese culture, and also has origins in the Edo period. Known as a highly stylized Japanese dance-drama, Kabuki is known for its presentation, the elaborate makeup worn by some of its performers, its distinctive dances, and elaborate play-making involving revolving stages and sometimes flying characters. While traditional Kabuki would be an all day event lasting up to eight hours, today you can see this iconic event in much less time and buy a ticket for just the first act.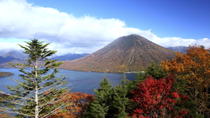 463 Reviews
Explore the scenic shrines and breathtaking countryside of Nikko National Park on a relaxing day trip from Tokyo. Famous for its stunning beauty amid natural ... Read more
Location: Tokyo, Japan
Duration: 11 hours (approx.)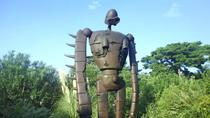 192 Reviews
Visit the Ghibli Museum on this afternoon tour from Tokyo. Home to works from Japan's renowned Studio Ghibli film animation studio, known for feature-length ... Read more
Location: Tokyo, Japan
Duration: 3 hours (approx.)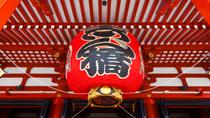 149 Reviews
Get an overview of Tokyo on a 3.5-hour morning sightseeing tour of the city's cultural and shopping highlights. This fast-paced tour is great for those who are ... Read more
Location: Tokyo, Japan
Duration: 3 hours 30 minutes (approx.)
333 Reviews
Don't miss the opportunity to see a traditional sumo tournament when you're in Tokyo. Ride the subway with fellow sumo fans to the 'kokugikan' (sumo ... Read more
Location: Tokyo, Japan
Duration: 5 hours (approx.)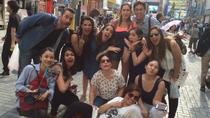 11 Reviews
In Tokyo's Akihabara Electric Town, you can experience the world of 'otaku,' a Japanese subculture that celebrates anime and manga (comics). Pose for a shoot ... Read more
Location: Tokyo, Japan
Duration: 3 hours 30 minutes (approx.)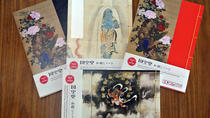 1 Review
Create a unique souvenir and gain a newfound appreciation for Japanese handmade, artisanal products in this 2-hour book-binding lesson. In a small group of no ... Read more
Location: Tokyo, Japan
Duration: 2 hours (approx.)
1 Review
Experience a day with monks and enjoy quality time at a temple on this 4-hour tour from Tokyo. In a small group of no more than eight people, travel by train ... Read more
Location: Tokyo, Japan
Duration: 4 hours (approx.)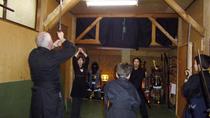 Have you always wanted to find out what it would be like to be a samurai? With this workshop, you can learn the authentic way of samurai used to use swords at ... Read more
Location: Tokyo, Japan
Duration: 2 hours (approx.)