Tokyo Walking Tours
By Viator, January 2015
Tokyo's most interesting details are best noticed on foot, slowed down, and off the main streets. From spotting eye-popping fashion in Harajuku to locals clad in traditional kimonos in Asakusa, Tokyo's neighborhoods can change personalities within a few blocks. With multitudes of Tokyo walking tours from which to choose, you're bound to see the sides of Tokyo you were expecting and a few that will surprise you, as well. 
Return to another era in Tokyo's history on a Kagurazaka walking tour. The narrow cobblestone streets, religious shrines and temples, and historical sites engage the imagination and provide a local look into traditional Japanese culture. The picture-perfect neighborhood became known as Tokyo's geisha district in the early 1900s. Today, some geisha houses remain, and occasionally the artists themselves can be seen walking the streets. 
Switch gears from ancient Japanese culture to modern day entertainment on the Shinjuku and Kabukicho evening walking tour. Known for its shopping and nightlife, Shinjuku bustles with crowds, and neon lights and provides stunning views of skyscrapers dotting the night sky. The walking tour shows off all of that… and the Golden Gai, a famous bar district with more than 100 former brothels, bars, and clubs. The narrow alleys haven't changed much over the years. End the tour with dinner and a few drinks at one of the area's bars. 
The hip Harajuku neighborhood brings new meaning to trend-setting, and you will see it all on the Harajuku fashion walking tour. Harajuku caters to fashionable teenagers, so visitors can expect to see thrift stores and bargain prices to boutiques and shopping malls with luxury designer brands. The tour ends at Kiddy Land, a famous toy store famous for its Hollywood celebrity clients.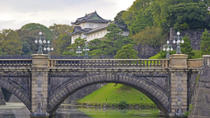 73 Reviews
Experience the best of Tokyo on foot or by car during a private, customized tour with a knowledgeable local guide. Choose a half-day or full-day itinerary, ... Read more
Location: Tokyo, Japan
Duration: 4 or 8 hours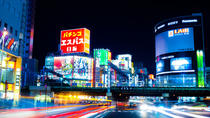 24 Reviews
At night, Tokyo's streets are illuminated by giant neon billboards and traffic lights. On this 2.5-hour night photography tour, a professional photographer ... Read more
Location: Tokyo, Japan
Duration: 2 hours 30 minutes (approx.)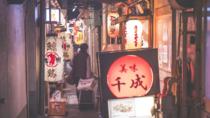 258 Reviews
Savor some amazing Japanese dishes while experiencing local nightlife on this food tour in Tokyo. Delve into the city's nighttime culinary scene on visits to ... Read more
Location: Tokyo, Japan
Duration: 3 hours (approx.)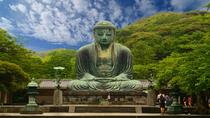 207 Reviews
Explore the countryside outside Tokyo on a guided day trip to Kamakura. You'll see the Great Buddha of Kamakura, and tour ancient temples and shrines such as ... Read more
Location: Tokyo, Japan
Duration: 9 hours 30 minutes (approx.)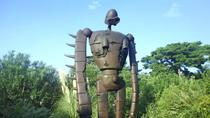 192 Reviews
Visit the Ghibli Museum on this afternoon tour from Tokyo. Home to works from Japan's renowned Studio Ghibli film animation studio, known for feature-length ... Read more
Location: Tokyo, Japan
Duration: 3 hours (approx.)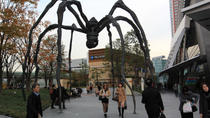 18 Reviews
Turn a critical lens on Japan's modernist architecture during this 3-hour walking tour of Tokyo, including Harajuku, Omotesando and Roppongi. A local scholar ... Read more
Location: Tokyo, Japan
Duration: 3 hours (approx.)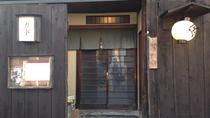 59 Reviews
Discover the faded charm of Tokyo's Kagurazaka neighborhood, with its cobblestone streets and traditional architecture. On this guided walking tour, wander ... Read more
Location: Tokyo, Japan
Duration: 3 hours (approx.)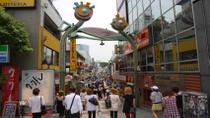 13 Reviews
Explore the exciting district of Harajuku, renowned worldwide for its mix of youth culture and extreme street fashion. See where rock stars and fashionistas ... Read more
Location: Tokyo, Japan
Duration: 2 hours 30 minutes (approx.)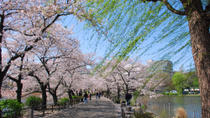 3 Reviews
There's hardly a more iconic place to view the breathtaking Japanese cherry trees (called 'sakura') in bloom than the Asakusa district of Tokyo. See brilliant ... Read more
Location: Tokyo, Japan
Duration: 2 hours (approx.)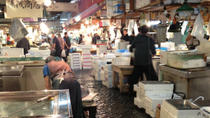 Immerse yourself in Japanese culture on a private, 4-day tour of Tokyo and Kyoto. Visit both modern and ancient attractions with a guide, exploring each city ... Read more
Location: Tokyo, Japan
Duration: 4 days (approx.)