Toronto is the largest city in all of Canada and it is also extremely multicultural with people from all over the world calling this metropolis home. Since there are people from all walks of life living there with different tastes the city has a large selection of restaurants with cuisines from around the world as well as having a couple great markets and specialty stores to shop at. This city literally is a food lovers dream. Here is a quick Food lover's guide to Toronto.
If visiting for just a few days the best way to jump into the city's food scene is to take
a Toronto food walking tour
where you can learn about all of the great known and unknown spots as well as mixing with the locals to learn about their favorites. A great place to start is taking the
Culinary Walking Tour of Little India, Greektown or Leslieville
. On each of these three tours you get to go around with a knowledgeable guide and learn about these small pockets of the world nestled in the big city. 
On the Little India tour you visit one of the largest and oldest South Asian markets in North America, while you taste samosas, go spice shopping and enjoy the best butter chicken in the city. Greektown is the largest Greek neighborhood in the country and it also has a little bit of Turkey sprinkled amongst it, here you can taste everything from Greek mezes and wine to Turkish pizza. Leslieville will give you a good mashup of Canadian tastes and you will get to sample Canadian wines and cheese along with sustainable seafood.
Aside from restaurants and shops Toronto also has a couple popular markets that every foodie would love. If you have a sweet tooth you might be interested in the
Toronto Food Tour: Kensington Market Sweets
. The Kensington Market area in Toronto is a distinct neighborhood and market combined to create a one of kind part of the city. On a sweets tour there you can sample everything from Mexican Churros to Chinese egg tarts. There are so many treats to be found and tasted this two hour tour will leave you wanting more. Another popular market in the city that you might want to check it is the St Lawrence Market, which was named the world's best food market by National Geographic in 2012.
After all of that eating if you are looking for a drink to wash it all down then you have many options available. There are many micro breweries and craft beer spots like Bellwoods Brewery in Toronto where you can sample a taste of each of their beers or you can take a brewery tour and sample many different brands. On the
Small-Group Toronto Beer Tour
not only will you taste some of the greatest but you will also learn about the important role beer has played in Toronto's past. 
- Contributed by Cailin O'Neil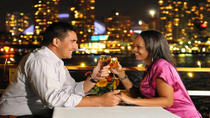 20 Reviews
Enjoy a special dining experience on this Toronto dinner and dance cruise. As you travel along Toronto Harbour, grab a cocktail, soak in views of the city ... Read more
Location: Toronto, Canada
Duration: 3 hours (approx.)
22 Reviews
Taste your way through one of Toronto's diverse neighborhoods on a small-group food walking tour led by a local professional chef! Choose from the rich aromas ... Read more
Location: Toronto, Canada
Duration: 3 to 3.5 hours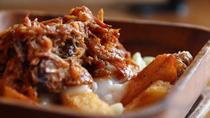 2 Reviews
At one point, there were so many pigs in Toronto that the city garnered the nickname "Hogtown", and its pork and bacon earned a reputation as some of ... Read more
Location: Toronto, Canada
Duration: 3 hours (approx.)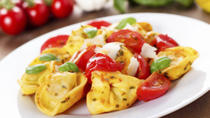 7 Reviews
Experience Toronto's bustling Little Italy neighborhood and its amazing food scene with a local chef! This small-group progressive dinner tour will take you to ... Read more
Location: Toronto, Canada
Duration: 3.5 hours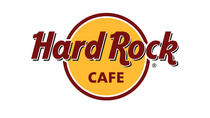 6 Reviews
Rock your senses with a prix-fixe menu at the Toronto Hard Rock Cafe. Classic American cooking comes to the heart of Ontario, where you'll enjoy a 2- or ... Read more
Location: Toronto, Canada
Duration: Flexible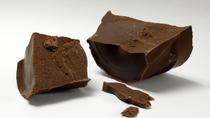 1 Review
Join an expert guide on a 2-hour chocolate tour of Toronto! From artisanal bakeries to luxurious boutiques, experience a culinary journey into all things ... Read more
Location: Toronto, Canada
Duration: 2 hours 30 minutes (approx.)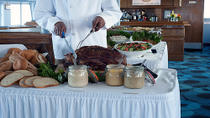 10 Reviews
Hop aboard this Toronto Harbour cruise for a special dining experience. Choose the lunch cruise or weekend brunch cruise and enjoy a lovely meal while admiring ... Read more
Location: Toronto, Canada
Duration: 2 hours (approx.)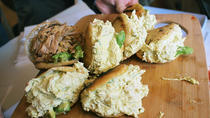 Savor sweet and savory dishes from around the globe on this walking tour of Downtown Toronto's Kensington Market, a colorful multicultural neighborhood ... Read more
Location: Toronto, Canada
Duration: 2 hours 30 minutes (approx.)