25 Reviews
Address:

Turin, Italy

Hours:

Open daily

Admission:

Free but reservation mandatory.
Holy Shroud (Cappella della Sacra Sindone) Tours
Behind the high altar in the Cathedral of San Giovanni Battista, also known as the Duomo di Torino is the Chapel of the Holy Shroud, containing one of most famous and controversial religious relics in world history.
The Shroud of Turin, as the Holy Shroud is popularly known, or Sacra Sindone, is a piece of linen cloth said to have been laid over the body of Jesus Christ following his crucifixion. It bears the faded image of a bearded, longhaired man who appears to have wounds consistent with Bibilical traditions of those suffered by Christ at his execution.
Whatever the shroud's authenticity, it is certainly old, and its existence has inspired and renewed the faith of innumerable Christians throughout history. Given its importance, the Church has gone to great lengths to preserve it; currently, it is housed in a climate-controlled case filled with a special atmosphere comprised of argon and a little bit of oxygen, and it is rarely displayed. In its stead, the church usually displays a replica.
While viewing the Holy Shroud is the main reason most people visit the Duomo di Torino, the church itself is worth a look. Confirmed as a metropolitan see in 1515, the church is attached to the original bell tower from 1469. It is modest when compared to places such as the Basilica di Superga, but its architecture and interior decorations are no less captivating.
Practical Info
The Cathedral - or Duomo di Torino - is located in the Piazzo Castello district, where you will find several museums including the Citadel/Artillery Museum, the Museo di Antichità (containing prehistoric finds and artifacts from the Roman period), the Museum of Ancient Art, and the National Film Museum.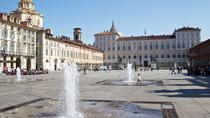 16 Reviews
Explore Turin's city center with a local guide on this 2-hour tour. With a small group of no more than 15 travelers, visit the city's highlights as you hear ... Read more
Location: Turin, Italy
Duration: 2 hours (approx.)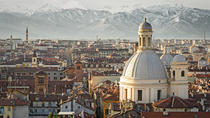 15 Reviews
Uncover the best of Turin on a 2.5-hour small-group walking tour that includes skip-the-line access to Palazzo Madama. Delve into Turin's rich history by ... Read more
Location: Turin, Italy
Duration: 2 hours 30 minutes (approx.)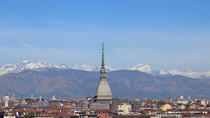 17 Reviews
Step inside Turin's charming atmosphere on this specially crafted day tour, the only one that takes you by high-speed train from Milan. As the cultural ... Read more
Location: Turin, Italy
Duration: 8 hours (approx.)