How to Get Off the Beaten Path in Turin
By Viator, March 2018
The city of Turin in northwestern Italy is often overlooked by tourists, despite plenty of good reasons to visit. Those who do venture to Turin are treated to a city with a beautiful historic center, a singular obsession with combining chocolate with hazelnuts, and a few unusual attractions thrown in for good measure.

If you've heard of Turin, it's likely because you're familiar with the city's most famous attractions - the Shroud of Turin, said by believers to have been laid over the dead body Jesus after he was crucified. Whatever you believe, a trip to the Shroud Museum is a must when in Turin. The actual Shroud itself is kept elsewhere - it's in the city's San Giovanni Battista Cathedral inside a vault that's very rarely opened - but a replica is on display in the Shroud Museum, along with historic information and artifacts related to the story of the Shroud.

Turin's main symbol is the distinctive Mole Antonelliana spire, which - if you've only seen photos of - you might expect to tower over the city. Despite the building's relatively low stature, it was once the tallest brick building in the world and today houses the tallest museum in the world (Italy's National Museum of Cinema). Interestingly, the Mole Antonelliana was originally designed to be a synagogue.

Italy may not be the first place you'd look for the largest collection of Egyptian antiquities outside Cairo, but Turin's Egyptian Museum contains just that. The museum's collection includes mummies, an ancient tomb found intact and transferred in its entirety to the museum, and a room dedicated to papyrus artifacts. The Museo Egizio gets more than 500,000 visitors each year.

Children of all ages may appreciate the Marionette Museum in Turin, with more than 5,000 items of historic puppetry on display. Car enthusiasts may want to take an elevator to the top floor of the Lingotto building, a former Fiat factory - although today Lingotto is a multi-use building (housing a mall, hotel, and concert halls), the rooftop remains as it was when Fiat used to bring its finished cars up for a test drive on the rooftop track.

Turin is said by some to be a kind of "vortex" between good and evil - there are supposedly elements of both black magic and white magic found throughout the city itself and its history. You can let your mind wander as you follow an expert local guide on a tour of the city's magical highlights, and you can also explore Turin's underground passages - both of these experiences are sure to leave you with unique memories of a city well worth the visit.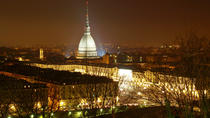 10 Reviews
Delve into the darker side of Turin and explore the city's links to magic and the occult. Whether you believe in magic or not, the Black and White Magic ... Read more
Location: Turin, Italy
Duration: 2 hours 30 minutes (approx.)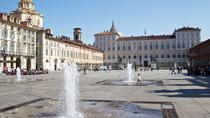 19 Reviews
Explore Turin's city center with a local guide on this 2-hour tour. With a small group of no more than 15 travelers, visit the city's highlights as you hear ... Read more
Location: Turin, Italy
Duration: 2 hours (approx.)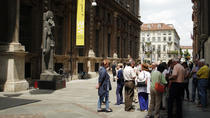 3 Reviews
Visit the second most important museum in the world entirely dedicated to the Egyptian Antiquities: our guides know how to select the most important exhibits ... Read more
Location: Turin, Italy
Duration: 2 hours (approx.)
1 Review
Join this small group tour to visit downtown Turin and discover the Italian most important museum on the Egyptian history! Enter and visit the museum with an ... Read more
Location: Turin, Italy
Duration: 3 hours (approx.)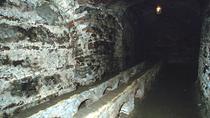 7 Reviews
If you want to be captured by a secret Turin you can take part in a guided tour of underground Turin. Beneath the hectic and bustling city of Turin lies ... Read more
Location: Turin, Italy
Duration: 3 hours (approx.)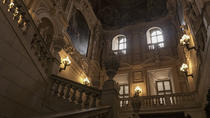 Visit the elegant apartments hidden behind the simple facade of the Royal Palace, listed by UNESCO, accompanied by a guide. A trip back in time in the life of ... Read more
Location: Turin, Italy
Duration: 90 minutes (approx.)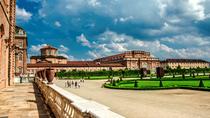 Visit the Royal Palace of Venaria Reale is to immerse yourself in the fascinating Baroque era: the guide will take you on a fascinating journey in which to ... Read more
Location: Turin, Italy
Duration: 2 hours (approx.)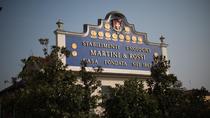 Visit the Wine History Museum, one of the world's most important collections relating to the history of wine-making and the Gallery Mondo Martini, Martini ... Read more
Location: Turin, Italy
Duration: Flexible
Live the emotion of a timeless trip through flavors and fragrances of unique territories. Self-drive rental half day, from 9am to 1pm, or from 2pm to 6pm. ... Read more
Location: Turin, Italy
Duration: 4 hours (approx.)
Live the emotion of a timeless trip through flavors and fragrances of unique territories. Self-drive rental full day, from 9am to 6pm. Wonderful routes to ... Read more
Location: Turin, Italy
Duration: 9 hours (approx.)