The Turks and Caicos island archipelago is renowned for its excellent diving and sea life. Visitors from the world over arrive here with one singular thought in mind – that sparkling Caribbean water. Yes, everyone comes here to play in the sand and water and, fingers crossed, see some gentle giants called whales.
Humpback and Grey whales routinely migrate through this section of the Atlantic, and so tour operators take willing participants out to try to catch a glimpse of these amazing sea mammals. The humpback whales found here are part of annual herds that migrate south from Cape Cod and spend their winters in the warm tropical waters of the Caribbean islands – who can blame them?
While you might here their signature "song" while splashing in the warm waters of the beach, the best way to see these amazing creatures is by boat. The female humpback whale, the largest of the species, ranges in length from 40-45 feet (12-14 meters) long, while the male grows between 36-41 feet (11-12.5 meters) long. To see them in real life is a special experience indeed.
Whale watching on a catamaran
is a great way to see the island's treasures while enjoying lunch and the unique experience of sailing in open water on a luxury catamaran. Seize this opportunity to see the North Atlantic Humpback whales breach the ocean surface, call to others with their signature "song", or maybe even spot a mother and her calf.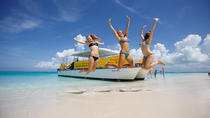 50 Reviews
The half day snorkel and conch cruise is the most popular tour in the Turks & Caicos Islands. The tour has three main elements: snorkeling, conch hunting, ... Read more
Location: Grace Bay, Turks and Caicos Islands
Duration: 4 hours (approx.)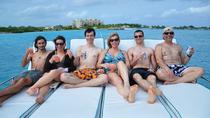 35 Reviews
Spend a relaxing morning or afternoon on the turquoise waters of Providenciales on this half-day snorkeling cruise from Grace Bay Beach. On board a comfortable ... Read more
Location: Providenciales, Turks and Caicos
Duration: 4 hours (approx.)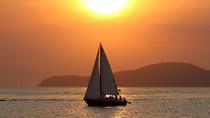 6 Reviews
There's no better way to see the setting Caribbean sun than with a Champagne sail in Turks and Caicos. On this adult only cruise, sail past the white sand ... Read more
Location: Providenciales, Turks and Caicos
Duration: 2 hours (approx.)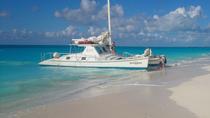 2 Reviews
Set sail for a relaxing Caribbean journey on this half-day cruise and snorkeling excursion from Providenciales. Hop aboard a world-class catamaran, operated by ... Read more
Location: Providenciales, Turks and Caicos
Duration: 4 hours (approx.)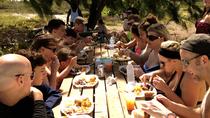 4 Reviews
Take a break from your beach resort for a full-day catamaran tour around Providenciales' northern shores. Enjoy water activities like snorkeling in Grace Bay, ... Read more
Location: Providenciales, Turks and Caicos
Duration: 8 hours (approx.)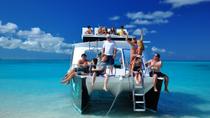 3 Reviews
Experience Turks and Caicos like a VIP on this private catamaran tour from Providenciales. On board your own boat with your own captain to drive you around, ... Read more
Location: Providenciales, Turks and Caicos
Duration: 3 hours (approx.)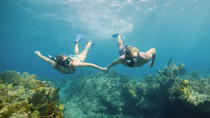 1 Review
Cruise around the islands of Turks and Caicos in style! Charter a private boat up to 12 people for only your family and personalize a day you'll never forget! ... Read more
Location: Grace Bay, Turks and Caicos Islands
Duration: 4 hours (approx.)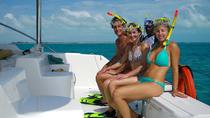 Experience a day you'll never forget during this private 4-hour luxury boat cruise of Turks and Caicos from Providenciales. Let an expert captain and crew ... Read more
Location: Providenciales, Turks and Caicos Islands
Duration: 4 hours (approx.)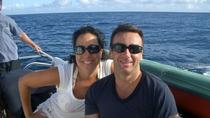 5 Reviews
Watch the bioluminescence of glow worms on a spectacular sunset cruise from Providenciales! For a few evenings after the full moon each month, the waters of ... Read more
Location: Providenciales, Turks and Caicos
Duration: 3 hours (approx.)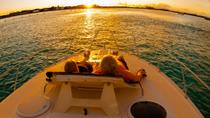 1 Review
Watch a gorgeous Turks and Caicos sunset from your own private boat on this 3-hour catamaran cruise from Grace Bay Beach. Glide along the Providenciales coast ... Read more
Location: Providenciales, Turks and Caicos
Duration: 3 hours (approx.)