Historic Route 66
One of the most famous symbols of the American west, Route 66's significance has been commemorated in songs, movies, and various other aspects of popular culture. Built in 1926, the 2,448 mile (3,940 km) strip of road was one of the first highways built in the United States. It spanned 8 states, running from Chicago, Illinois to Los Angeles, California, passing through Missouri, Kansas, Oklahoma, Texas, New Mexico, and Arizona along the way.
Route 66 holds special meaning to the many migrants who traveled along its path toward the west, particularly during the Dust Bowl of the 1930s. In 1985, the route was removed from the United States Highway System as it was considered to be no longer be relevant. Now known as Historic Route 66, the highway still evokes the same sense of wonder and excitement that comes from journeying west to a land of possibilities. 
Practical Info
Route 66 is easily (and classically) accessible by car.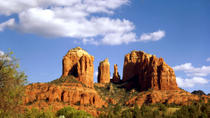 319 Reviews
A trip to the Grand Canyon is simply a must-do for anyone visiting Phoenix. On the way to America's most iconic piece of natural beauty, drive through the ... Read more
Location: Phoenix, Arizona
Duration: 13 hours (approx.)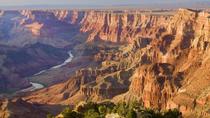 80 Reviews
This Grand Canyon National Park Bus Tour will take you to one of the great wonders of the modern world. Your bus driver is a trained tour guide who will ... Read more
Location: Las Vegas, Nevada
Duration: 14 hours (approx.)
11 Reviews
Explore the wildest and deepest part of the Grand Canyon on this day trip from Las Vegas. Travel through the Mojave Desert, across the Colorado River and along ... Read more
Location: Las Vegas, Nevada
Duration: 12 hours 30 minutes (approx.)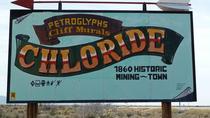 38 Reviews
Experience the real Wild West on a day trip from Las Vegas to Arizona's ghost towns. Drive along Historic Route 66 and enjoy a photo opportunity at the mighty ... Read more
Location: Las Vegas, Nevada
Duration: 9 hours (approx.)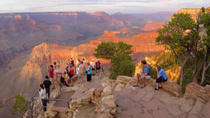 10 Reviews
Journey through the Mojave Desert along historic Route 66 en route to the Grand Canyon South Rim. Your professional tour guide will drive and narrate through ... Read more
Location: Las Vegas, Nevada
Duration: 13 hours (approx.)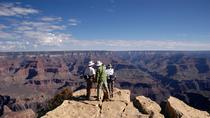 Explore the wonders of Grand Canyon National Park on this activity-packed 2-day tour from Las Vegas. Attend ranger talks, spot wildlife, see the IMAX movie, ... Read more
Location: Las Vegas, Nevada
Duration: 2 days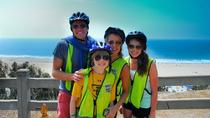 1 Review
Imagine seeing all of Los Angeles' top sights up close and personal in just one day. With this ultimate bike tour, you can! Explore the famous places you've ... Read more
Location: Anaheim - Buena Park, California
Duration: 8 hours (approx.)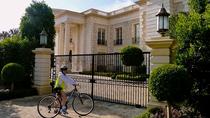 Explore two of Los Angeles' most elite neighborhoods, Beverly Hills and Bel Air, on a 2.5-hour self-guided bike tour. Pedal past lavish homes of the rich and ... Read more
Location: Anaheim - Buena Park, California
Duration: 5 hours (approx.)