Udaipur RECOMMENDATIONS See all
Private Transport in Udaipur
By Viator, September 2013
No reviews, be the first!
Udaipur's airport, Maharana Pratap Airport, is located about 15 miles (24 kilometers) from the city center. With no buses or trains serving the airport, passengers are left with only one option for local transportation, a non-air conditioned taxi. These taxis only take cash and you won't find an ATM at the airport, making it inconvenient and maybe even a little daunting to get from your plane to your hotel.
For a more stress-free arrival, particularly if this is your first time in the city (or India), it's a good idea to book private ground transportation before you arrive. You won't have to wait in a long taxi queue with all your luggage, and since you can pay with a credit card online ahead of time, you don't have to worry about having the right amount of cash or getting ripped off by a driver. In a country notorious for congested roads, it's much more comfortable making the journey into town in an air conditioned vehicle as well.
When it comes time to bid farewell to Udaipur, booking private transportation back to the airport will help you rest assured that you'll make your flight on time.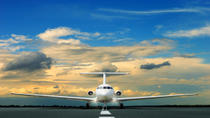 Begin your vacation with this comfortable and reliable private transfer from the Udaipur Airport (Maharana Pratap Airport) to your Udaipur hotel. Once you ... Read more
Location: Udaipur, India
Duration: Varies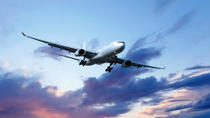 Ensure that you don't miss your flight by pre-booking this private transportation service from your hotel to the Udaipur Airport (Maharana Pratap Airport). ... Read more
Location: Udaipur, India
Duration: Varies