24 Reviews
Address:

Zayed bin Sultan Street, Al Ain, United Arab Emirates

Hours:

Open 8am-7:30pm (closed on Mondays) and Friday 3pm-7:30pm

Admission:

Adults: AED 3; Children (under 10): AED 1
Situated on the edge of Al Ain Oasis in the same complex as the Sultan Bin Zayed Fort (Eastern Fort), the Al Ain National Museum serves to showcase the unique heritage and ancient history of this region.
Divided into three distinct sections – Archaeology, Ethnography, and Gifts – the museum's main themes explore the various aspects of UAE history and everyday life. The archaeology displays are particularly extensive, with artefacts dating back to the first millennium BC, including weapons, jewellery, pottery, and coins that were excavated from ancient tomb sites nearby.
The ethnography galleries focus on the various aspects of the life of the Bedu desert dwellers, including exhibits on education, marriage, and farming, while the gift section refers to the gifts that Sheikh Zayed Bin Sultan Al Nahyan received throughout his lifetime. These include Bedouin jewellery, musical instruments, a silver dagger, and even a golden palm tree.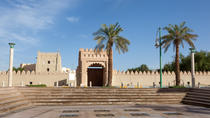 47 Reviews
Delve into Al Ain oasis on a full-day tour from Abu Dhabi. Aboard an air-conditioned coach, travel to the picturesque setting, which is backed by the Hajar ... Read more
Location: Abu Dhabi, United Arab Emirates
Duration: 9 hours (approx.)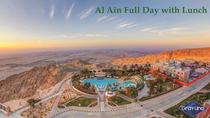 2 Reviews
You cannot leave Dubai without visiting one of the most amazing traditional cities of UAE, Al Ain offer many cultural aspects to ... Read more
Location: Dubai, United Arab Emirates
Duration: 9 hours (approx.)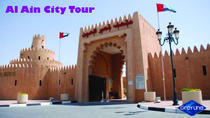 3 Reviews
See Al Ain National Museum, Sheikh Zayed Palace, camel race track and much more.(Available in English,German,Spanish,Italian,French) with lunch
Location: Abu Dhabi, United Arab Emirates
Duration: 9 hours (approx.)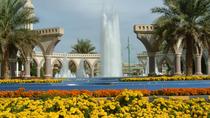 If you are visiting Abu Dhabi we suggest you also to visit Al Ain. Our tour offers you the opportunity to see green areas of UAE as well as a visit to the Al ... Read more
Location: Abu Dhabi, United Arab Emirates
Duration: 10 hours (approx.)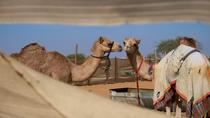 29 Reviews
Surround yourself with the greenery and sights of the 'Garden City' of Al Ain on this full-day tour from Dubai! Board an air-conditioned coach and cross the ... Read more
Location: Dubai, United Arab Emirates
Duration: 9 hours (approx.)
Authentic Tour from Dubai- Al Ain City Tour from Dubai -full day tour from Dubai to explore the city of Gardens highlights with guide and lunch included. ... Read more
Location: Dubai, United Arab Emirates
Duration: 8 to 9 hrs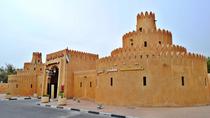 If you are visiting Dubai we suggest you also to visit Al Ain. Our tour offers you the opportunity to see green areas of UAE as well as a visit to the Al Ain ... Read more
Location: Dubai, United Arab Emirates
Duration: 8 hours (approx.)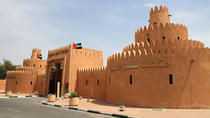 1 Review
Al Ain is a part of the UAE. Abu Dhabi is the Largest city and due to its greenery and gardens known as the Garden City of UAE . Al Ain is the birth place of ... Read more
Location: Dubai, United Arab Emirates
Duration: 8 hours (approx.)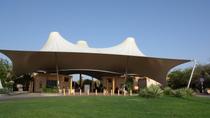 9 Reviews
Spend a day in Al Ain on our road trip from Dubai. Head through the amazing desert landscape on your way to Al Ain, look out for camels in trucks! Visit the Al ... Read more
Location: Dubai, United Arab Emirates
Duration: 7 hours (approx.)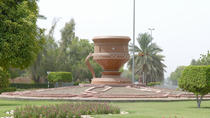 1 Review
Explore the garden city of Al Ain on a full day tour accompanied by an English speaking tourist guide. Al Ain city lies protected beneath the Hajjar mountains ... Read more
Location: Dubai, United Arab Emirates
Duration: 10 hours (approx.)