Beagle Channel
The frigid Beagle Channel provides a watery highway for the world's southernmost city, Ushuaia, en route to the icy Antarctic.

The strait separates Argentina's Isla Grande de Tierra del Fuego, to the north, from remote Chilean islands like Nueva, Picton and Navarino to the south of the channel.

Boat cruises cast off from Ushuaia to visit the lighthouse and islands that are home to penguin and sea lion colonies in the strait.

In summer, boats sail across the Channel to Puerto Williams in Chile. Intrepid visitors take to the waters in canoes, and cruises sail off for nature walks on the Bridges Islands to spot fur seals and sea lions.
Practical Info
The Beagle Channel runs for 240km (130 miles) from Isla Nueva in the east to the Darwin Sound in the west. At its widest point, the Channel measures 5km (3 miles) across.

The Beagle Channel's eastern section is shared with Chile, while the western section is totally within Chile's borders.
This is a 4-hour sailing cruise including the highlights in the Beagle Channel, such as the Lighthouse Les Eclaireurs, the Island of Sea Wolves and Birdes ... Read more
Location: Ushuaia, Argentina
Duration: 4 hours (approx.)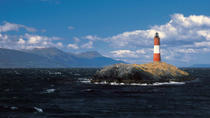 28 Reviews
Spend a day outside of Ushuaia, discovering the natural wonders of the Tierra del Fuego province and learning about the culture and history of the region. On a ... Read more
Location: Ushuaia, Argentina
Duration: 8 hours (approx.)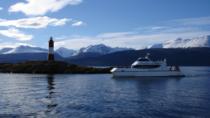 8 Reviews
In 1833, Charles Darwin set sail along the Beagle Channel. You can follow his course on a 2.5-hour catamaran cruise from Ushuaia. You'll capture sights of ... Read more
Location: Ushuaia, Argentina
Duration: 3 hours (approx.)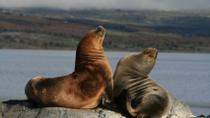 6 Reviews
Get out on the water on this catamaran tour from Ushuaia through the Beagle Channel. Experience the natural beauty of the southernmost part of South America as ... Read more
Location: Ushuaia, Argentina
Duration: 3 hours (approx.)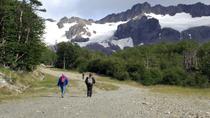 7 Reviews
Discover Tierra del Fuego National Park on an outdoor adventure that includes a 3-hour hike, picnic lunch and 1.5-hour canoe paddle. With a specialized guide ... Read more
Location: Ushuaia, Argentina
Duration: 8 hours (approx.)