Tierra del Fuego National Park Tours
Running north from the Beagle Channel, the Tierra del Fuego National Park offers visitors the chance to follow easy walking trails along scenic rivers and bays. The park's forests of beech are home to coastal birds such as cormorants and albatross.

Argentina's only coastal national park protects the southernmost stretch of Andean-Patagonian forest, ideal for hiking, climbing and outdoor water sports.

Bring a kayak to sail from remote beaches, and your binoculars to spot otters, beavers, petrels and condors.

Walking trails lead to the park's beaver dam, a lookout over the stunning coastal scenery of Lapataia Bay, and around Lago Roca. A seaside trail connects Ensenada and Lapataia for more lovely views of the coast.

Campers can stay overnight in the park at campsites at Pipo, Ensenada and Lago Roca.
Practical Info
Tierra del Fuego National Park lies 12km (7.5 miles) west of Ushuaia, and extends north from the Beagle Channel to beyond Lake Fagnano. Part of the 63,000-hectare (155,600-acre) park borders Chile.

You can visit as part of a tour from Ushuaia, or hire a bicycle and ride there and back (an hour each way). The park has a small cafe selling snacks and drinks.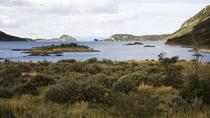 19 Reviews
Take advantage of your time in Ushuaia by booking a private tour of Tierra del Fuego, a nearby archipelago whose stunning natural scenery will amaze you. ... Read more
Location: Ushuaia, Argentina
Duration: 4 hours (approx.)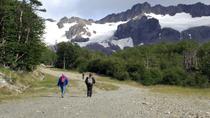 16 Reviews
Discover Tierra del Fuego National Park on an outdoor adventure that includes a 3-hour hike, picnic lunch and 1.5-hour canoe paddle. With a specialized guide ... Read more
Location: Ushuaia, Argentina
Duration: 8 hours (approx.)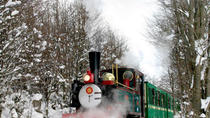 66 Reviews
Escape from Ushuaia and discover Tierra del Fuego, the world's southernmost national park. Prepare to be mesmerized by breathtaking natural wonders, Patagonian ... Read more
Location: Ushuaia, Argentina
Duration: 4 hours (approx.)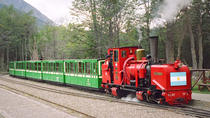 8 Reviews
Take a ride in the famous End of the World train that goes up to the entrance of the National Park Tierra del Fuego. Continue by bus discovering the natural ... Read more
Location: Ushuaia, Argentina
Duration: 4 hours (approx.)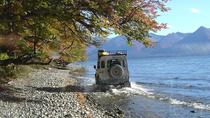 24 Reviews
Drive a Land Rover Defender off-road through Tierra del Fuego wild lands on this 7-hour tour from Ushuaia. Delight in amazing views of Hidden Lake (Lago ... Read more
Location: Ushuaia, Argentina
Duration: 8 hours (approx.)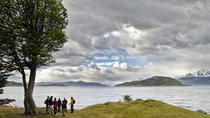 1 Review
This six-hour-long service takes you to visit the most relevant places in Tierra del Fuego National Park. The main attraction of this tour, when compared with ... Read more
Location: Ushuaia, Argentina
Duration: 6 hours (approx.)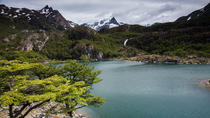 In this private 4-hour tour you will get to know the main highlights of National Park Tierra del Fuego, located just 12 km from the city of Ushuaia. The park ... Read more
Location: Ushuaia, Argentina
Duration: 4 hours (approx.)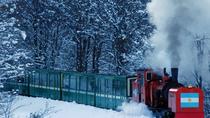 Enjoy a wonderful ride in the southern train in the world. It´s the Train of the End of the World, in Tierra del Fuego National Park. Take the excursion ... Read more
Location: Ushuaia, Argentina
Duration: 60 minutes (approx.)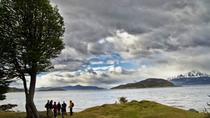 Enjoy the traditional visit to Tierra del Fuego National Park with two adventure activities: Trekking and Canoing
Location: Ushuaia, Argentina
Duration: 8 hours (approx.)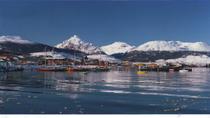 6 Reviews
Spend three days exploring Ushuaia and its surrounding natural wonders on this all-inclusive multi-day adventure tour. Enjoy the majestic landscape that ... Read more
Location: Ushuaia, Argentina
Duration: 3 days (approx.)