No wonder remote Ushuaia has an end of the world feel – it's the southernmost city in the world! Surrounded by the glacial peaks of the Fuegian Andes, and lapped by the icy waters of the Beagle Channel, there is some stunningly scenic country to explore.

Day 1: Ushuaia Ramble

Get a feeling for this world's-end city by visiting the Museo del Fin del Mundo and its exhibits of Patagonian wildlife. Bone up the history of the former penal settlement and thriving port by visiting the Maritime Museum. Follow the self-guided walking tour along the waterfront, then warm up in the wine bars and restaurants lining central Avenida San Martin.

Day 2: Beagle Channel

Cruise from Ushuaia to say hello to the strait's penguin rookery at Estancia Harberton, and visit the homestead and Akatushun research museum. For wonderful views of the channel, ride the chairlift to the Martial Glacier for panoramic vistas over Ushuaia and the islands. Short two-hour cruises pass islands inhabited by fur seals and the channel's remote lighthouse.

Day 3: Tierra del Fuego National Park

Pack a picnic and visit the Tierra del Fuego National Park for a day in the great outdoors, following remote walking trails past beaches, bays and forested valleys. Join a tour to go trekking and canoeing along the Lapataia River and Lake Roca. For a fun way to visit Tierra del Fuego National Park, ride there aboard the Tren del Fin del Mundo, the world's southernmost train journey, and alight at the park's train station. Bring your fishing line to catch trout in Lake Escondido, and hire skis in winter to ski Mount Castor.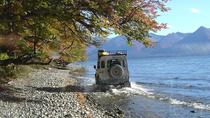 24 Reviews
Drive a Land Rover Defender off-road through Tierra del Fuego wild lands on this 7-hour tour from Ushuaia. Delight in amazing views of Hidden Lake (Lago ... Read more
Location: Ushuaia, Argentina
Duration: 8 hours (approx.)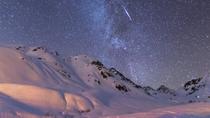 Appreciate the beauty of a Patagonian winter on a night tour with three activities — snowshoeing, snowmobiling and sledding — each led by an experienced guide. ... Read more
Location: Ushuaia, Argentina
Duration: 4 hours (approx.)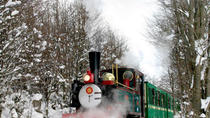 66 Reviews
Escape from Ushuaia and discover Tierra del Fuego, the world's southernmost national park. Prepare to be mesmerized by breathtaking natural wonders, Patagonian ... Read more
Location: Ushuaia, Argentina
Duration: 4 hours (approx.)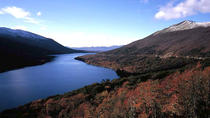 9 Reviews
Spend a day outside of Ushuaia and uncover the gorgeous valleys, mountains and lakes of Patagonia. On this full-day sightseeing tour of the southern tip of ... Read more
Location: Ushuaia, Argentina
Duration: 8 hours (approx.)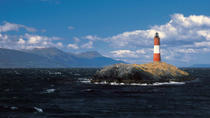 41 Reviews
Spend a day outside of Ushuaia, discovering the natural wonders of the Tierra del Fuego province and learning about the culture and history of the region. On a ... Read more
Location: Ushuaia, Argentina
Duration: 8 hours (approx.)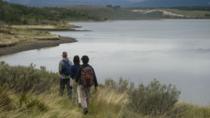 4 Reviews
Get outdoors and soak up the gorgeous scenery and natural beauty of Tierra del Fuego on this full-day eco-adventure from Ushuaia. Professional guides take you ... Read more
Location: Ushuaia, Argentina
Duration: 10 hours (approx.)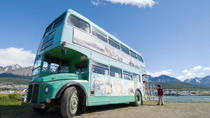 4 Reviews
See top attractions in Ushuaia on a 1-hour sightseeing tour aboard a London-style double-decker bus. Become acquainted with this charming Patagonian town, ... Read more
Location: Ushuaia, Argentina
Duration: 60 minutes (approx.)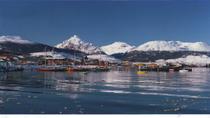 6 Reviews
Spend three days exploring Ushuaia and its surrounding natural wonders on this all-inclusive multi-day adventure tour. Enjoy the majestic landscape that ... Read more
Location: Ushuaia, Argentina
Duration: 3 days (approx.)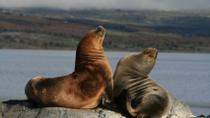 6 Reviews
Get out on the water on this catamaran tour from Ushuaia through the Beagle Channel. Experience the natural beauty of the southernmost part of South America as ... Read more
Location: Ushuaia, Argentina
Duration: 3 hours (approx.)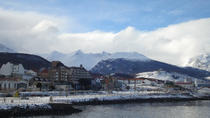 3 Reviews
Ushuaia, the capital of Tierra del Fuego, is located on the coast of the Beagle Channel and surrounded by the stunning Le Martial Mountains. Its unique ... Read more
Location: Ushuaia, Argentina
Duration: 2 hours (approx.)