Blue Grotto
When in Malta, it is practically de rigueur to hop aboard a tour boat and explore the sea caves at Wied iz-Żurrieq on the island's south-west coast. By far the most famous of the island's cave complexes is the Blue Grotto, a series of nine caves whose rocky sides glow green, purple, and orange according to their mineral content. The sea around the caves is so clear that the apparent bright cobalt-blue of the water is actually a reflection of the sky reflected off the pristine white sand on the sea floor.

From the roadside near Wied iz-Żurrieq there are panoramic viewpoints across the cliffs out over the Mediterranean and there are plenty of quality fish restaurants around the harbor in which to enjoy lunch and the views of uninhabited Filfla just offshore from the Blue Grotto.
Practical Info:
Bus route 201 operates to Wied lz Żurrieq from Rabat and the airport in around 30 minutes. Tickets for the daily boat tours can be bought on arrival at Żurrieq harbor but boats will not run if the sea is rough.

The best time to visit the Blue Grotto is first thing on a sunny morning before the crowds arrive. At this time the sea will be undisturbed and clear, so the colors will sparkle through the water. Be sure to wear a life jacket and also be aware that the walk down to the boats in the harbor is steep.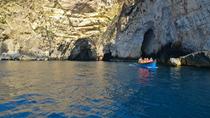 22 Reviews
Discover dazzling sea caves, sleepy fishing villages and prehistoric ruins on a full-day sightseeing tour around the island of Malta. After visiting the Blue ... Read more
Location: Valletta, Malta
Duration: 7 hours (approx.)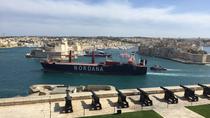 2 Reviews
Stops include Valletta, Mdina, Blue Grotto, Marsaxlokk in just one day. Custom tours are an option too. We cover the best of Malta in one day.
Location: Valletta, Malta
Duration: 8 hours (approx.)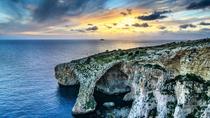 4 Reviews
During this tour you will visit 2 places. Blue Grotto where you will have a chance to do a boat ride for an extra charge and see the fantastic caves and ... Read more
Location: Valletta, Malta
Duration: 4 hours (approx.)
Don't know how to spend your Sunday morning? Why not come join us at the Marsaxlokk Market, and admire the market in the fishing village. Later, you'll proceed ... Read more
Location: Valletta, Malta
Duration: 4 hours (approx.)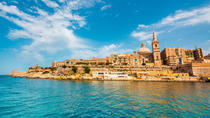 4 Reviews
See Malta and Comino in one day in this exciting cruise tour that includes a stop in the Blue Lagoon for lunch, swimming and snorkeling or just lounging in the ... Read more
Location: Sliema, Malta
Duration: 7 hours 30 minutes (approx.)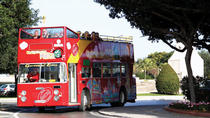 37 Reviews
Experience the perfect introduction to Malta aboard this City Sightseeing hop-on hop-off bus tour! You'll see all the beautiful sights of the city in a ... Read more
Location: Valletta, Malta
Duration: 1 day (approx.)
4 Reviews
Join this unforgettable full day cruise which shows what the Maltese coastline is all about.
Location: Valletta, Malta
Duration: 8 hours (approx.)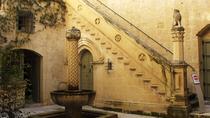 See Malta's highlights in one day starting in Valletta with its magnificent St. John's Cathedral and Caravaggio's masterpieces.  From there on to Mdina ... Read more
Location: Valletta, Malta
Duration: Flexible