The city streets of Valparaiso offer plenty to do and explore on their own, but getting out of the cerros and into the picturesque Chilean countryside is part of what makes this destination worth a trip. Whether it's exploring by boat, horse, foot or by car, there are ways to get a taste of local life beyond the urban landscape.
Horseback riding adventures ranging for a couple of hours to as long as a week offer travelers the unique opportunity to get right up close to some of the country's most breathtaking scenery. Travelers can gallop into the hillside atop a well-trained horse, navigate through breathtaking trails and tuck into cozy bunks at an idyllic ranch at the end of a long day on the range.
Private day tours to the Chilean wine country are another great way to see the rural side of the nation. Travelers can venture out into the rolling hills of the Casablanca Valley and sip crisp glasses of Sauvignon Blanc and oakey Chardonnay. Guided wine tours offer the perfect balance of information and atmosphere, since visitors get to sample some of Chile's best reds and whites with Mother Nature's beautiful backdrop.
While it may not be the typical countryside, a visit to Isla Negra, Algarrobo, Tunquen and Quintay is another way for travelers to escape from the city and explore less worn paths. Visitors can check out yacht clubs, photograph penguins, wander the sandy beaches of Caleta San Pedro and even stop by a local fishery to check out colorful boats and a lively local marketplace before returning to Valparaiso.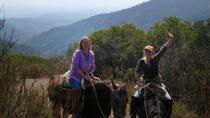 8 Reviews
This 2.5-hour horseback riding adventure is for both novice and more experienced riders. While riding in a small-group which provides an opportunity to truly ... Read more
Location: Valparaíso, Chile
Duration: 2 hours 30 minutes (approx.)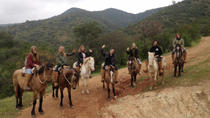 5 Reviews
Enjoy a full-day trip including a 2.5-hour horseback ride into the mountains accompanied by an English, German and Spanish-speaking guide. Top-off your trip ... Read more
Location: Valparaíso, Chile
Duration: 8 hours (approx.)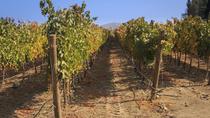 Enjoy a full day tour to the famous Casablanca Valley, one of the most popular vineyards in Chile. Given its location and relief, it receives the marine ... Read more
Location: Valparaíso, Chile
Duration: 7 hours (approx.)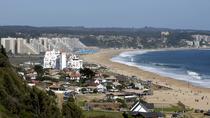 Enjoy private day trip from Valparaiso and visit Isla Negra along with the towns of Algaborro, Tunquen and Quintay. Learn about their history and culture and ... Read more
Location: Valparaíso, Chile
Duration: 8 hours (approx.)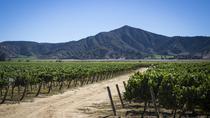 Take a private day trip from Valparaiso to Casablanca Valley, famous for its production of excellent wines, such as Sauvignon Blanc and Chardonnay. Then, visit ... Read more
Location: Valparaíso, Chile
Duration: 6 hours (approx.)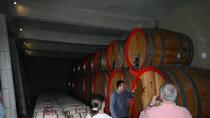 3 Reviews
Join this 5-hour tour and taste some delicious wine! The tour will start with a hotel or port pick up in Valparaíso and head towards the Casablanca ... Read more
Location: Valparaíso, Chile
Duration: 5 hours (approx.)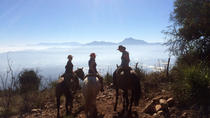 This horseback riding 8-day, 7-night tour is a great way to see and enjoy the typical Chilean countryside. You will spend your days at a ranch just outside ... Read more
Location: Valparaíso, Chile
Duration: 7 days (approx.)