Vancouver is a city with a lot of things to do like shopping, fine dining, visiting museums, touring beautiful parks and so much more. It is also a city that has a lot of great options for day trips nearby. Here are some of the best day trips from Vancouver.
Visiting Whistler is one of the most popular ideas for destinations to visit outside of Vancouver and is only a 78mile (125km) drive north, from the city. Known for its snowcapped mountains that are popular in the winter for skiing, snowboarding and similar winter activities it is also popular in the summer months for hiking and mountain biking. Whistler is additionally home to an award winning pedestrian village and is known as one of the top ski and snowboard destinations in North America.
Victoria is the capital city of British Columbia and is a 62mile (100km) scenic drive and ferry ride south of Vancouver. Home to the 2nd oldest Chinatown in North America, Victoria is also one of the oldest cities in the Pacific Northwest settled in 1843. Often called the 'City of Gardens' for its many public gardens, the
Butchart Gardens Tour
is a great way to experience their beauty. Victoria is also an ample place to take a whale watching tour. There are frequent whale sightings of various kinds including over 80 Orca (killer whales) that live in the surrounding waters.
Fraser Valley located 76miles (121km) east from Vancouver is a great place to take a day trip for the adults. Here you can find over 15 different wineries offering everything from chardonnays to pinot noirs and fantastic fruit wines, just to name a few, grown from its rich fertile land. A day trip might be best done by a
Fraser Valley Wine Country Day Trip
, which includes a drive there and back along with a gourmet meal.

Contributed by Cailin O'Neil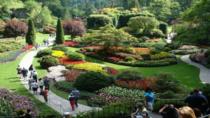 1127 Reviews
Explore Victoria's highlights on this small-group day trip from Vancouver. Enjoy a 1.5-hour cruise to Vancouver Island and then take a sightseeing coach tour ... Read more
Location: Vancouver, Canada
Duration: 13 hours (approx.)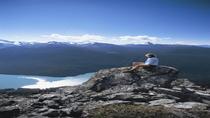 311 Reviews
Leave the city of Vancouver behind and enjoy a full-day small-group tour to the famous resort town of Whistler! You'll journey past huge mountains, see the ... Read more
Location: Vancouver, Canada
Duration: 11 hours (approx.)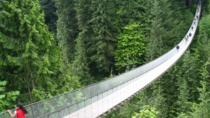 456 Reviews
Experience Vancouver's beautiful surroundings on this 5- or 6-hour guided North Shore tour. After crossing Vancouver Harbor via the landmark Lions Gate ... Read more
Location: Vancouver, Canada
Duration: 6 hours 30 minutes (approx.)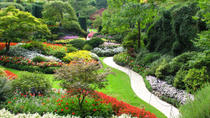 52 Reviews
This full-day narrated sightseeing tour takes you from downtown Vancouver to Victoria. Visit the world-famous Butchart Gardens and discover downtown Victoria. ... Read more
Location: Vancouver, Canada
Duration: 13 hours (approx.)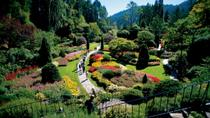 25 Reviews
Begin your tour with a 90-minute cruise aboard BC Ferries. With scenery so jaw-dropping, you won't want to blink. Relax and enjoy the voyage through Active ... Read more
Location: Vancouver, Canada
Duration: 12 hours (approx.)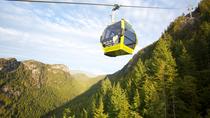 25 Reviews
Immerse yourself in British Columbia's rugged mountainous beauty on this tour from Vancouver to the natural and historical attractions along the Sea to ... Read more
Location: Vancouver, Canada
Duration: 7 hours (approx.)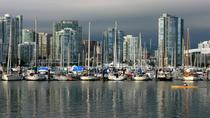 39 Reviews
Combine a Vancouver sightseeing tour and a day trip to Whistler with this Vancouver Super Saver. See top Vancouver attractions such as Stanley Park and Gastown ... Read more
Location: Vancouver, Canada
Duration: 2 days (approx.)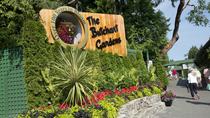 1 Review
Need to get to Seattle? Make it an experience! With the journey to Victoria equally as fascinating as the city itself, this tour offers scenic ocean travel, a ... Read more
Location: Vancouver, Canada
Duration: 15 hours (approx.)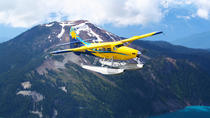 Save your precious travel time by flying to Whistler from Vancouver instead of driving. This package includes a round-trip seaplane flight from Vancouver to ... Read more
Location: Vancouver, Canada
Duration: 1 day (approx.)
Enjoy a full-day of sightseeing in Victoria, the capital of British Columbia. Victoria is considered to be one of the most beautiful cities in the world — ... Read more
Location: Vancouver, Canada
Duration: 14 hours (approx.)