Towering mountains, lush greenery and water all over the place make Vancouver the crown jewel of the Pacific Northwest. The natural grandeur is stunning and is best seen on a cruise or seaplane tour of many bodies of water that surround the city and its neighboring islands.

Whale Watching
The fierce yet adorable orca, or killer whale, frequents the waters around Vancouver. That perfect moment when you see it breach from the water, showing off and having fun, is an incredible experience. The Vancouver Whale-Watching Tour will take you to the best places to spot these magnificent creatures. Along with orcas, you may also see bald eagles, seals, sea lions and porpoises.

Sea Safari Cruise
Harbor seals and bald eagles are the highlights of the Howe Sound Sea Safari Cruise. See for yourself the scenery and wildlife that make the Vancouver area so renowned with nature-lovers. Zoom across Horseshoe Bay (at Howe Sound's entrance) and through the waters of the Strait of Georgia. Cruise beside steep cliffs, along caves and past Pam Rocks, a popular place for harbor seals to sunbathe.

Vancouver by Seaplane
A seaplane ride from Vancouver to Victoria, on Vancouver Island, will give you the ultimate in Vancouver views. Take off from the harbor and admire the city from the air as you soar across the Gulf Islands. The views are unparalleled. You'll get an idea of how magical Vancouver is and get a better perspective on just how much water surrounds it (a lot!). In Victoria, explore the Butchart Gardens or wander around the quaint shops and cafés.

Vancouver Harbour Cruises
The relaxing Vancouver Harbour cruises allow for a tamer, yet just as fascinating, cruising experience. You'll glide along the Vancouver city skyline, enjoying lunch, dinner, drinks, the sunset and more. Choose between the Sunset Dinner Cruise, the Indian Arm Lunch Cruise or the Sightseeing Cruise.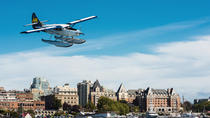 12 Reviews
Admire the spectacular panorama of downtown Victoria and the Strait of Juan de Fuca on this memorable half-hour (20-minute flight) seaplane trip. See the ... Read more
Location: Victoria, Canada
Duration: 30 minutes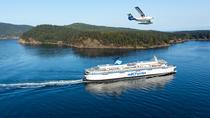 192 Reviews
Add a little excitement to your day trip to Victoria from Vancouver without blowing the budget. Take a scenic seaplane flight to the famous island for a ... Read more
Location: Vancouver, Canada
Duration: Flexible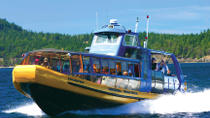 136 Reviews
While in Vancouver, don't miss the chance to take a whale-watching tour and spot killer whales, porpoises, seals, eagles and other wildlife amid the stunning ... Read more
Location: Vancouver, Canada
Duration: Varies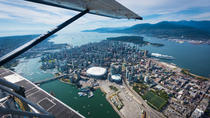 97 Reviews
Up, up and away! See the city of Vancouver and the beautiful surrounding mountains from the air on a scenic seaplane tour. Escape the crowds on an ideal ... Read more
Location: Vancouver, Canada
Duration: 30 minutes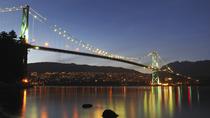 205 Reviews
See Vancouver's waterfront sights while you dine on a sunset dinner cruise. This leisurely cruise takes you past the downtown skyline, Canada Place, the North ... Read more
Location: Vancouver, Canada
Duration: 2 hours 30 minutes (approx.)
1 Review
Depart Vancouver Harbour by seaplane for an exciting flight over the Gulf Islands to beautiful Victoria. Then hop aboard an open zodiac for a 3-hour excursion ... Read more
Location: Vancouver, Canada
Duration: 1 day (approx.)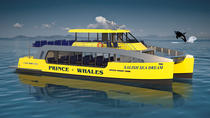 26 Reviews
Combine four great experiences for the ultimate Vancouver day trip! Take a whale-watching cruise, sightsee around Victoria at your own pace, explore the ... Read more
Location: Vancouver, Canada
Duration: 10 hours 30 minutes (approx.)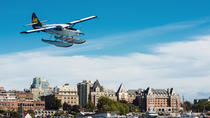 36 Reviews
Fly from Vancouver to Victoria on a 35-minute flight by seaplane and search for Orcas on a whale watching cruise on Haro Strait. Be kind to the environment ... Read more
Location: Vancouver, Canada
Duration: Varies
Enjoy the fresh mountain air and scenic views while traveling through the beautiful blue waters of Howe Sound. Carry on to view it all from the mountain tops ... Read more
Location: Vancouver, Canada
Duration: 10 hours (approx.)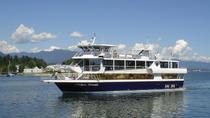 74 Reviews
See the sights of Vancouver's waterfront while you dine on a four-hour lunch cruise. Travel through Vancouver Inner Harbor and Burrard Inlet, before heading ... Read more
Location: Vancouver, Canada
Duration: 4 hours (approx.)