The capital of British Columbia is Victoria, a medium-size town of about 350,000 some 60 miles (100km) southwest of Vancouver. Best known for its lush gardens and ornate architecture, the city is an easy day trip from Vancouver.
Cruise to Vancouver Island for a full day guided tour. Spend the day exploring Victoria including world-famous Butchart Gardens and one of the city's several excellent museums. Covering 55 acres (22 hectares) in a former limestone quarry, the Butchart Gardens are one of the world's premier floral show gardens.
Take a scenic seaplane flight to the famous island for a leisurely day of sightseeing before returning to Vancouver by ferry. Enjoy panoramic views of the city and its surrounds as you get a birds eye view of from the sky. Splash down and spend the day exploring Victoria's quaint antique shops and cafes, as well as the historic alleys of the oldest China town in Canada.
You can fly from Vancouver to Victoria on a 35-minute flight by seaplane and search for orcas on a whale watching cruise on Haro Strait. Orcas frequent the waters of Haro Strait between March and October to feed on the salmon passing through on their migratory route. See these magnificent marine animals in their natural environment for an experience no aquarium can rival. The underwater kelp forests of the Pacific Northwest ocean ecosystem also provide a rich food source for other wildlife such as seals, seabirds and sea-otters, all of which may be spotted during your tour.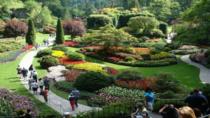 1127 Reviews
Explore Victoria's highlights on this small-group day trip from Vancouver. Enjoy a 1.5-hour cruise to Vancouver Island and then take a sightseeing coach tour ... Read more
Location: Vancouver, Canada
Duration: 13 hours (approx.)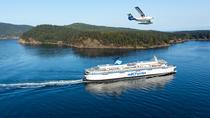 192 Reviews
Add a little excitement to your day trip to Victoria from Vancouver without blowing the budget. Take a scenic seaplane flight to the famous island for a ... Read more
Location: Vancouver, Canada
Duration: Flexible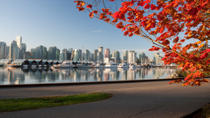 38 Reviews
Combine four tours over five days with this Vancouver Super Saver to experience the best of British Columbia. See top Vancouver attractions such as Stanley ... Read more
Location: Vancouver, Canada
Duration: 5 days (approx.)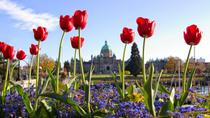 23 Reviews
Want to spend more than a day discovering the delights of the capital of British Columbia? This tour includes a ferry to Victoria, a float plane flight back to ... Read more
Location: Vancouver, Canada
Duration: 2 days (approx.)
1 Review
Depart Vancouver Harbour by seaplane for an exciting flight over the Gulf Islands to beautiful Victoria. Then hop aboard an open zodiac for a 3-hour excursion ... Read more
Location: Vancouver, Canada
Duration: 1 day (approx.)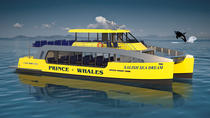 26 Reviews
Combine four great experiences for the ultimate Vancouver day trip! Take a whale-watching cruise, sightsee around Victoria at your own pace, explore the ... Read more
Location: Vancouver, Canada
Duration: 10 hours 30 minutes (approx.)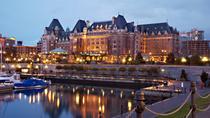 7 Reviews
Want to spend more than a day discovering the delights of the capital of British Columbia? This Viator exclusive tour includes a ferry to Victoria, a float ... Read more
Location: Vancouver, Canada
Duration: 2 days (approx.)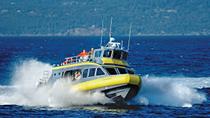 2 Reviews
Hop on a one-way whale-watching cruise from Vancouver! Departing in the morning, spot whales, sea lions, seals, porpoises and more with the help of your expert ... Read more
Location: Vancouver, Canada
Duration: 4 hours (approx.)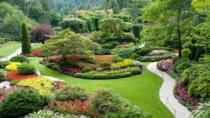 24 Reviews
This private and personalized guided tour is the most fun and relaxing way to see Victoria. Not having to worry about crowded bus tours allows you to simply ... Read more
Location: Vancouver, Canada
Duration: 13 hours (approx.)