Little over 40 years since the small logging town of Whistler started operating as a winter sports center it has become one of the most popular ski resorts in North America, crowned by its selection as host of the 2010 Winter Olympics.
 
But you don't have to wait for the powder to settle to enjoy this scenic wonderland – all year round you can experience the dazzling mountain vistas and clear alpine air of this British Columbia town. Whistler is less than 80 miles (127 kilometers) north of Vancouver, but it's not a journey you'll want to rush. Whether you go by rail or road, you'll see some of the most impressive terrain the left-hand side of the continent has to offer.
 
Want to let the train take the strain? Step aboard the Whistler Mountaineer for one of Canada's great train journeys: three-and-a-half hours of unparalleled scenery. Opt for the "Glacier Dome" experience if you really want to pimp your train ride – you'll enjoy panoramas from a specially constructed viewing carriage. Once you're there, spend the day exploring Whistler's Olympic Village, majestic forests of giant cedars and Shannon Falls – with a drop of over 1,000 foot (335 meters) – before returning to Vancouver by road.

Or for a more tailored experience, why not take a private tour via the Sea to Sky Highway, part of Highway 99. This scenic stretch starts at the US border, continues through Vancouver before winding its way through stunning BC landscapes. Vancouver's dramatic Lions Gate Bridge sets the tone for this journey which also incorporates stretches of sweeping Pacific coastline. Of course you'll see the natural and man-made highlights of Whistler, as well as Shannon Falls and Brandywine Falls before heading back to Vancouver in the golden glow of sunset. That's when you realize why ski and snowboard enthusiasts flock to Whistler from around the world – Olympics or not.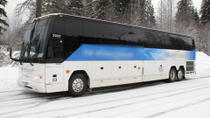 12 Reviews
For a worry-free transfer to Whistler Village, board this luxury coach from select downtown Vancouver hotels and you'll be on your way with ease! With several ... Read more
Location: Vancouver, Canada
Duration: Approx 2.5 hours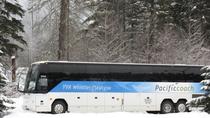 18 Reviews
Get to the beautiful town of Whistler, British Columbia in ease and comfort when booking this coach transfer from YVR (Vancouver International Airport). ... Read more
Location: Vancouver, Canada
Duration: 3-hours (approx)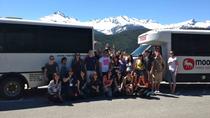 1 Review
This 2-day adventure from Vancouver takes you to Whistler and the Sea to Sky region. Follow a scenic stretch of road along the seaside before climbing into the ... Read more
Location: Vancouver, Canada
Duration: 2 days (approx.)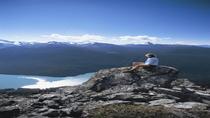 311 Reviews
Leave the city of Vancouver behind and enjoy a full-day small-group tour to the famous resort town of Whistler! You'll journey past huge mountains, see the ... Read more
Location: Vancouver, Canada
Duration: 11 hours (approx.)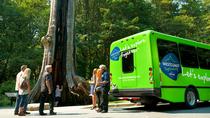 11 Reviews
Escape the city and wind along fjords and inlets, ascend into the coastal mountains, and stroll through the pedestrian Village of Whistler during this epic day ... Read more
Location: Vancouver, Canada
Duration: 10 hours (approx.)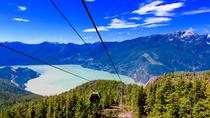 7 Reviews
Take a private tour with a professional guide to Whistler. A panoramic Sunroof SUV is available for your comfort while you admire the most wonderful views on ... Read more
Location: Vancouver, Canada
Duration: 10 hours (approx.)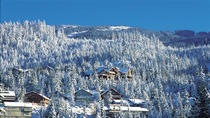 52 Reviews
Enjoy Whistler at anytime of year on this private and personalized tour from Vancouver. Although well known for being a great North American ski destination, ... Read more
Location: Vancouver, Canada
Duration: 8 hours (approx.)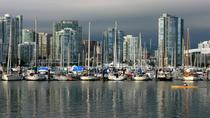 39 Reviews
Combine a Vancouver sightseeing tour and a day trip to Whistler with this Vancouver Super Saver. See top Vancouver attractions such as Stanley Park and Gastown ... Read more
Location: Vancouver, Canada
Duration: 2 days (approx.)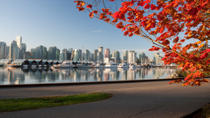 38 Reviews
Combine four tours over five days with this Vancouver Super Saver to experience the best of British Columbia. See top Vancouver attractions such as Stanley ... Read more
Location: Vancouver, Canada
Duration: 5 days (approx.)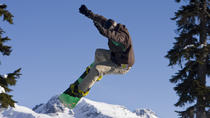 Prepare for a stress-free ski or snowboard day at Whistler Blackcomb with this package that includes luxury transport and a full-day lift ticket. Choose ... Read more
Location: Vancouver, Canada
Duration: Varies