Murano
Murano is one of 118 islands in the lagoon of Venice, famous for its glass factories. This is where the unique colored glass of Venice is made, in family-owned factories. Once located in the main city of Venice, they caused too many fires and were exiled to Murano in 1291 - that's how long the industry has been going.

It takes ten years to master the art of making proper Venetian glass. It's such a specialized art that in centuries past glass-makers were forbidden to leave Venice, and if they looked likely to betray industry secrets they were killed! These days the handmade glass is expensive and the industry is dying out - you are enthusiastically encouraged to purchase when you visit.
Murano is home to 4,000 people. In its heyday it had 30,000 residents and the rich Venetians built their summer houses with lush gardens on the island. In fact, Murano had Italy's first botanical gardens. There are also some lovely churches to see, one of which is rumored to house dragon bones behind the altar!
Practical Info
Take Vaporetto (ferry) 41 or 42 from central Venice (but not from stops along the Grand Canal or San Marco), get off at the stop Museo on Murano island. It is definitely worth visiting one of the glass factories and seeing chandeliers, vases and animals being made. A guided tour of the three islands, Murano, Burano and Torcello, is definitely worthwhile.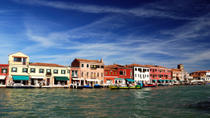 3743 Reviews
Explore three famous islands of the Venetian Lagoon – Murano, Torcello and Burano – on a half-day sightseeing excursion by motorboat. Accompanied by a local ... Read more
Location: Venice, Italy
Duration: 4 hours 30 minutes (approx.)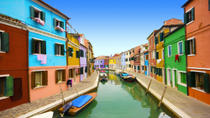 549 Reviews
Discover the Venetian islands of Murano and Burano on a half-day trip from Venice! With your expert guide, you'll learn about the age-old handcrafts that ... Read more
Location: Venice, Italy
Duration: 5 hours (approx.)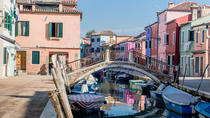 2 Reviews
Step aboard a private boat and let the beauty of Venice enchant you as you explore one of the world's most romantic cities and its spectacular sights with a ... Read more
Location: Venice, Italy
Duration: 4 hours (approx.)
A private guided boat ride along the Grand Canal followed by a visit to the famous Murano island Glass factory that is known for its glass production all ... Read more
Location: Venice, Italy
Duration: 2 hours (approx.)
Meet you local guide in Venice city center, then board a private boat and admire the lagoon of Venice. Stop in Murano island to see S. Maria and ... Read more
Location: Venice, Italy
Duration: 5 hours (approx.)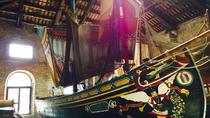 1 Review
Explore one of Venice's less-visited areas with this 2-hour small-group walking tour of the Castello district and the Venetian Ships Pavilion in the Arsenale. ... Read more
Location: Venice, Italy
Duration: 2 hours (approx.)
If you want to discover the wonderful Venice lagoon main islands and enjoy a delicious seafood lunch in a typical osteria this is clearly the tour for you. ... Read more
Location: Venice, Italy
Duration: 4 hours 30 minutes (approx.)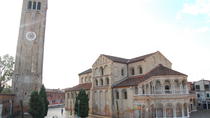 2 Reviews
Explore the famous island of Murano and its glass production which has made the island famous all over the world! Your guide will accompany you through the ... Read more
Location: Venice, Italy
Duration: 2 hours (approx.)
1 Review
Watch the artisan glass makers of Murano in action during a 3-hour tour from Venice. After leaving St. Mark's Square, you'll cruise across the water to the ... Read more
Location: Venice, Italy
Duration: 3 hours (approx.)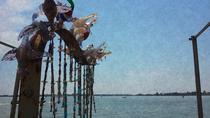 Murano is one of the most beautiful islands of the Venetian lagoon. It is especially famous for its glass factories and in fact you will have the opportunity ... Read more
Location: Venice, Italy
Duration: 2 hours (approx.)