Venice Islands
Within the mere miles of the Venice Lagoon Islands is a sense of historical significance and beauty that Venice goers typically do not fathom prior to the city of canals. Although some may not fit the part in modern day, the several of the islands surrounding famed Venice served important roles in Italy's development.

Today, visitors can hop on a boat and enjoy various islands and today's existing towns—one of the most popular choices being the glass-making island of Murano, located on near the northern shore. Murano, aside from its industry, also sports an impressive canal-sides, delightful lighthouse and of course, the 12th-century Veneto-Byzantine Basilica dei Santi Maria e Donato. 

Another of the lagoons famous islands, Burano, is known best for its charming canal-lined fisherman's homes, each painted as brightly as the Venetian sky, and with an atmosphere that is intrinsically unique. 

Also be sure to visit the beautiful, yet abandoned islands of Mazzorbo, San Giorgio Maggiore and the more popular Torcello.
Practical Info
Getting around the lagoon islands is not much of a challenge once you are in beautiful Venice. Day trips out of the city are almost always available, so feel free to take one of the many waterbuses or ferries to make your way around.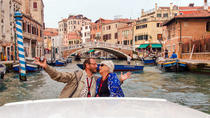 2 Reviews
Speed through Venice by luxury motorboat to discover the sights of the Grand Canal and the Basilica of San Giorgio Maggiore. As a knowledgeable guide drives, ... Read more
Location: Venice, Italy
Duration: 2 hours (approx.)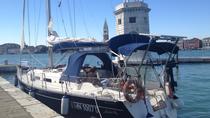 The Venice lagoon is one of the most important lagoon landscapes in Europe. Traveling by boat is the best way to observe the unique environment up close. With ... Read more
Location: Venice, Italy
Duration: Flexible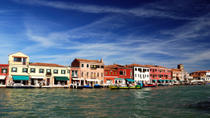 3730 Reviews
Explore three famous islands of the Venetian Lagoon – Murano, Torcello and Burano – on a half-day sightseeing excursion by motorboat. Accompanied by a local ... Read more
Location: Venice, Italy
Duration: 4 hours 30 minutes (approx.)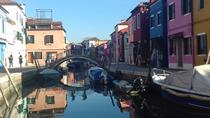 11 Reviews
Departing from the heart of Venice you will visit the most beautiful islands of the lagoon: Murano, Burano and Torcello. A private boat tour with friendly ... Read more
Location: Venice, Italy
Duration: 4 hours (approx.)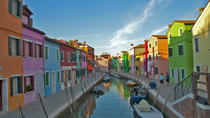 29 Reviews
A half day tour by motorboat to discover the marvels of the lagoon surrounding Venice: Murano, Burano and Torcello islands.There will be a multilingual ... Read more
Location: Venice, Italy
Duration: 4 hours (approx.)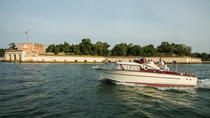 1 Review
Board a cruiser for a 4-hour tour to escape from the crowd of Venice and explore the most famous Venetian islands: Murano, Burano and Torcello.
Location: Venice, Italy
Duration: 4 hours (approx.)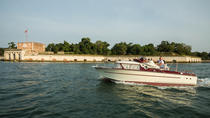 See another side to Venice on a 4-hour private tour of the churches and cloisters around the Venetian Lagoon. With a guide, you'll scout out places of worship ... Read more
Location: Venice, Italy
Duration: 4 hours (approx.)
A private visit of the island of Venetian Lagoon: Murano, Burano and Torcello. Spend the day out of the crowds and learn the traditional art crafts of these ... Read more
Location: Venice, Italy
Duration: 4 hours (approx.)
Private tour in Venice to see the amazing places of the city and most importantly those described in the novel by Dan Brown: Inferno. Enjoy 3-hours walking in ... Read more
Location: Venice, Italy
Duration: 3 hours (approx.)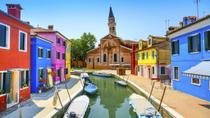 32 Reviews
Discover the delights of the Venetian Lagoon on this private 4-hour tour of Murano, Burano and Torcello islands in Venice. Watch skilled glassblowers at work ... Read more
Location: Venice, Italy
Duration: 4 hours (approx.)