Take time to meander - losing yourself in the maze of canals and lanes is one of Venice's principal pleasures. The cluster of sights around the Piazza San Marco are heart-clutchingly beautiful, but the more secret pleasures of the hushed backstreets are just as entrancing.
Day 1: Gondola Rides and Canal Tours
No trip is complete without taking a gondola tour in Venice. A Gondola Serenade on the Canals of Venice is the ultimate romantic experience. Complete with music and sweet melodies, you will glide along the Grand Canal and the minor canals of Venice. From low on the water of the narrow canals the palazzos look really magnificent. A real treat for the passionate photographer in you. You can also take a cruise along the Grand Canal in a luxurious motor boat complete with a guided tour of the world's finest liquid street - the Venice Grand Canal. You'll be treated to splendid views of historic palaces, churches, bridges, gardens and warehouses and be given a real insight into the origins and evolution of Venice's most important streets.
Day 2: Walking Tours of Venice
What to see in Venice? This unique city is best explored on foot to fully experience the city's past and present. An absolute must for the first time visitor is a tour of St. Mark's Square, the Basilica and its Byzantine heritage, the Doge's Palace and much more. If you only have one day to explore Venice, combine seeing these cultural sites with a canal boat tour. Or follow a trusty guide who will take you off the beaten track into the less visited labyrinthine streets and alleyways of the old quarters known only to fast moving locals keen to avoid the busy main thoroughfares.
Day 3: Day Trips from Venice
Just out of Venice emerges a land of towering peaks and spires that is the Dolomite Mountains. This excursion loops around the Sesto and Cortina regions of the Dolomiti (Dolomite Mountains) providing you with breathtaking views of the beautiful scenery. You could also travel at a relaxed pace, along scenic backroads, where you'll enjoy spectacular views of the hill towns of Vento and surrounding countryside that have inspired poets and writers over the centuries. Or take a relaxing trip visiting Veneto's Medieval towns. Travelling into the Veneto countryside to visit the charming walled town of Marostica, the home of grappa (brandy-like Italian alcohol) at Bassano del Grappa, and enchanting Asolo, with its delightful gardens and palatial villas. Finally, end the day with a refreshing glass of Prosecco (sparkling Italian wine) at a local vineyard.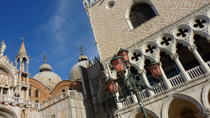 351 Reviews
Take advantage of the skip-the-line service on this 2-hour tour that gives you the exclusive opportunity to go back in time and discover two of the most ... Read more
Location: Venice, Italy
Duration: 2 hours 15 minutes (approx.)
3561 Reviews
If it's your first time in Venice, see all the highlights of this magical city on a combination walking tour of Venice's narrow streets and a boat tour on the ... Read more
Location: Venice, Italy
Duration: 3 hours (approx.)
2318 Reviews
Waft by the beautiful sights of Venice on a 30-minute shared gondola ride and enjoy a serenade, too. Select an afternoon or evening trip, be welcomed aboard ... Read more
Location: Venice, Italy
Duration: 30 minutes (approx.)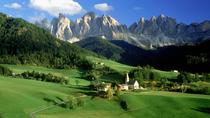 779 Reviews
Escape the city and spend a day in the Dolomite Mountains on a full-day trip from Venice! With an expert driver-guide to tell you all about the region, you'll ... Read more
Location: Venice, Italy
Duration: 8 hours 30 minutes (approx.)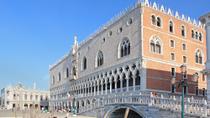 203 Reviews
Enjoy skip-the-line access to two top Venice attractions — Doge's Palace and St Mark's Basilica — on tours led by an expert local guide, and see the city's ... Read more
Location: Venice, Italy
Duration: 7 hours (approx.)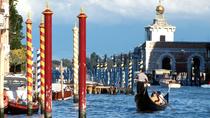 212 Reviews
Floating down the canals, live the unique experience of a gondola ride through the majestic and history-soaked atmosphere of Venice and admire the charming ... Read more
Location: Venice, Italy
Duration: 30 minutes (approx.)
710 Reviews
Experience the highlights of Venice on a full-day sightseeing tour that combines three best-selling Venice tours at a discount of ten percent! The ... Read more
Location: Venice, Italy
Duration: Flexible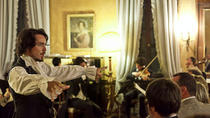 241 Reviews
Experience the magic of 'traveling opera' during a 2-hour operatic performance at the grand Palazzo Barbarigo Minotto in Venice. Performed by the acclaimed ... Read more
Location: Venice, Italy
Duration: 2 hours 30 minutes (approx.)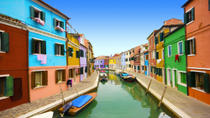 744 Reviews
Discover the Venetian islands of Murano and Burano on a half-day trip from Venice! With your expert guide, you'll learn about the age-old handcrafts that ... Read more
Location: Venice, Italy
Duration: 5 hours (approx.)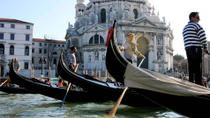 31 Reviews
Discover Venice from a double perspective on a combined tour which includes a fascinating gondola ride and a guided tour of St. Mark's Basilica. Enjoy the city ... Read more
Location: Venice, Italy
Duration: 2 hours (approx.)