For many travelers, Venice itself is a day trip from elsewhere – but if you're spending several days in Venice itself, you may be looking for day trip options in the area.
Here are some of the best Venice day trip options.
Note: Even if you're planning to do a few day trips from Venice, you're still likely to be better off sticking to public transportation rather than renting a car. Venice itself is car-free, and parking is extremely limited to one parking lot on the islands, so having a car in Venice is more of a hassle than a help. If you're interested in a day trip in the countryside, rent a car for the day somewhere on the mainland.
Murano, Burano, Torcello – The islands in the Venetian lagoon are an easy and popular day trip from the main islands of Venice. Murano has been home to glass blowers for centuries, Burano is famous for its lace-making, and Torcello is where the original Venetian settlers made their homes (one of Venice's oldest churches still stands on Torcello). You can visit all three in a relaxed day, taking the vaporetto from island to island.
Verona – The city of Verona, famous as the setting for Shakespeare's "Romeo and Juliet," is about 1.5 hours from Venice by train and makes a great day trip. There's a well-preserved Roman arena in the city center, some beautiful churches, and – of course – Juliet's balcony (nevermind that the play predates the structure by hundreds of years).
Ravenna – Anyone who's charmed by the mosaic work inside Venice's St. Mark's Basilica should plan a day trip to Ravenna, home to what are said to be some of the finest Byzantine mosaics in Italy. It's a longer train trip, but you can see all the sights in a few hours.
Padua – Padua is only about 30 minutes from Venice by train, and it's a university city known for its artistic treasures. Be sure to head for the Scrovegni Chapel to see frescoes Giotto completed in the early 14th century and the piazza at St. Anthony's Basilica to see an equestrian statue by Donatello.
Trieste – Trieste, in the neighboring Friuli region, is about two hours from Venice by train (one way), and is a pretty waterfront city showing the multicultural influences you often find in border cities. Visit the beautiful Miramare Castle and watch the pavement light up in the Piazza Unita d'Italia each night. Look for the statue of James Joyce, who called Trieste home for roughly a decade.
Lake Garda – The lakes in northern Italy are popular getaways with tourists and Italians alike. One end of Lake Garda is close enough to Venice to make it a good day trip – if you're not tired of cities on water, but want to check out lake towns instead of a canal city. This would be a good option for renting a car, once you're on the mainland.
Dolomites – Whether it's the summer hiking season or the winter skiing season, you've got a good reason to head for the nearby Dolomites from Venice. This is another day trip that may be easier with a rental car.
Wine Tasting in Veneto and Friuli Regions – Every region of Italy produces wine, and the area around Venice is no different. Both the Veneto region (where Venice is located) and the neighboring Friuli region make excellent wine, and a wine tasting day trip from Venice is a great way to sample varietals you may not easily find outside Italy.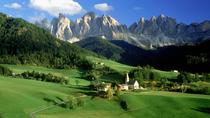 622 Reviews
Escape the city and spend a day in the Dolomite Mountains on a full-day trip from Venice! With an expert driver-guide to tell you all about the region, you'll ... Read more
Location: Venice, Italy
Duration: 8 hours 30 minutes (approx.)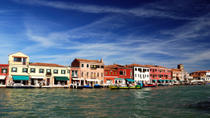 3740 Reviews
Explore three famous islands of the Venetian Lagoon – Murano, Torcello and Burano – on a half-day sightseeing excursion by motorboat. Accompanied by a local ... Read more
Location: Venice, Italy
Duration: 4 hours 30 minutes (approx.)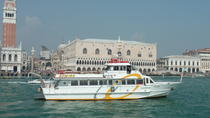 31 Reviews
Enjoy this half day excursion to Murano and Burano islands. Experience an exclusive moment in Murano seeing the San Donato Church, built in the twelfth ... Read more
Location: Venice, Italy
Duration: 5 hours (approx.)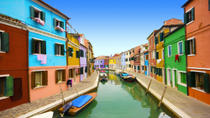 549 Reviews
Discover the Venetian islands of Murano and Burano on a half-day trip from Venice! With your expert guide, you'll learn about the age-old handcrafts that ... Read more
Location: Venice, Italy
Duration: 5 hours (approx.)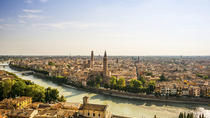 23 Reviews
Verona is one of the most romantic cities in Italy, and not only because Shakespeare drew on its history, culture, and architecture to write his immortal ... Read more
Location: Venice, Italy
Duration: 9 hours (approx.)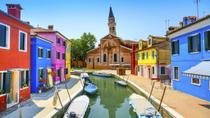 32 Reviews
Discover the delights of the Venetian Lagoon on this private 4-hour tour of Murano, Burano and Torcello islands in Venice. Watch skilled glassblowers at work ... Read more
Location: Venice, Italy
Duration: 4 hours (approx.)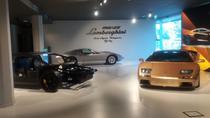 9 Reviews
The Motor Valley tour will take you through the most outstanding super-car factories in Emilia Romagna, where you will visit Lamborghini and Pagani Automobili. ... Read more
Location: Venice, Italy
Duration: Flexible
25 Reviews
Combine a tour of Venice with a boat trip to the islands of Murano and Burano with this Venice Super Saver, a mix of two best-selling tours at a discounted ... Read more
Location: Venice, Italy
Duration: 10 hours 30 minutes (approx.)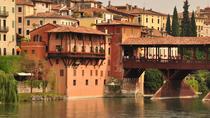 199 Reviews
Enjoy a relaxing day in the beautiful hills of the Veneto, visiting the towns of Asolo and Bassano del Grappa, and a prosecco vineyard. You'll stroll around ... Read more
Location: Venice, Italy
Duration: 9 hours 30 minutes (approx.)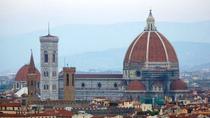 60 Reviews
Take a day out of your Venice vacation to visit Florence, the Tuscan capital, on an independent day trip! Round-trip transport by high-speed train and a ... Read more
Location: Venice, Italy
Duration: 14 hours (approx.)