There's no getting around the fact that Venice, while gorgeous and completely worth every gushing essay written about it, has an over-abundance of mediocre restaurant options. There is, however, good food to be found in Venice, if you know where to look - and how to eat.

Foodies visiting Venice should familiarize themselves with one particular word - "cicchetti." It's pronounced chi-KEH-tee, and it's essentially the Venetian version of tapas (although don't say that to the Venetians). There are cicchetti bars throughout the city, which are essentially wine bars serving bite-sized snacks to go with your drink. A Venetian wine bar is called a "bacaro," and the plural is "bacari" - so in essence, what you're looking for in Venice for good local food is a series of bacari to make a meal.

Following the example of the Venetians who have stopped into their neighborhood bacaro in the evening, you'll order a small glass of wine and choose a selection of appetizer-sized foods from what's on hand. These often feature fresh seafood from the Venice lagoon and other ingredients from nearby. The cicchetti options change daily, using what's fresh. Generally, cicchetti are eaten standing in the bar, while you chat amiably with friends. There's no rush, so take your time, order seconds of whatever tastes best, and then amble on to find the next cicchetti bar. Continue doing this until you've had a full meal.

Given the many sub-par restaurants in Venice, it can be helpful to have a little guidance pointing you to the bacari known for their great cicchetti offerings. You can do research online, or you can book a guided tour of Venice's best cicchetti bars. With a guided tour you'll get Venetian foodie tips from a local expert, a pleasant stroll around a walkable city, suggestions on the best things to order at each bar, and insights into the unique city of Venice.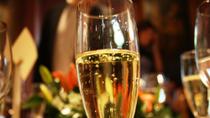 475 Reviews
Discover the locals' favorite 'cicchetti' bars in Venice, enjoying the city's famous tapas-style dishes with an expert guide! The exciting 2.5-hour food tour ... Read more
Location: Venice, Italy
Duration: 2 hours 30 minutes (approx.)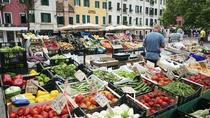 1 Review
The romantic canals and architectural wonders of Venice provide the perfect setting to linger in cozy wine bars, or osterie. On this small group walking tour ... Read more
Location: Venice, Italy
Duration: 2 hours 30 minutes (approx.)