You may have heard people wax poetic about the hill towns of Tuscany, or perhaps the hill towns of neighboring Umbria, but the entire country of Italy is so mountainous and hilly that there are hill towns everywhere – even in the Veneto region outside Venice.
Some of the Veneto hill towns have train stations, which means you can visit them on your own, or you can book a guided tour that takes in several of these towns in one
day trip from Venice
. If you choose to drive through the Veneto countryside, just don't try to drive from Venice. Rent a car from a destination a bit further away from Venice and you'll deal with fewer traffic hassles (and probably pay less, too).
Take a day trip to
Veneto hill towns
Here are some of the hill towns in the Veneto region that you should consider visiting.
Asolo
Asolo is perhaps the quintessential hill town. So little of it actually sits on top of the hill that most of the parking areas are down below and you'll need to walk up. Above the small town center is a castle ruin, and other sights include parts of a Roman amphithether and viaduct.
Marostica
Most of the time, the town of Marostica is a pretty small town with a long stretch of intact city walls. But every two years, the town comes alive with a living chess match that's been played here since the late 1940s. The setting is medieval – including the costumes – and the spectacle draws people from all over the world.
Bassano del Grappa
It's hard to call Bassano del Grappa a hill town, sitting as it does on a river in between other hills, but its identity is so closely tied to the nearby Monte Grappa (and it's such a pretty town) that it's worth including anyway. Don't miss the wooden bridge, designed by the famous architect Palladio, that crosses the river.
Soave
Soave is primarily known for the dry white wine of the same name that comes from the area, but there's also a fantastic castle that overlooks the town of Soave from a hillside. There are other churches and historic palazzi worth visiting, too.
Cortina d'Ampezzo
It's cheating a bit to include Cortina d'Ampezzo on this list, since it's really a ski resort town – but it is, indeed, high up in the hills. A visit here is particularly interesting for the German influence in everything from the cuisine to the architecture. You may feel like you've left Italy for a bit.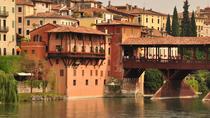 199 Reviews
Enjoy a relaxing day in the beautiful hills of the Veneto, visiting the towns of Asolo and Bassano del Grappa, and a prosecco vineyard. You'll stroll around ... Read more
Location: Venice, Italy
Duration: 9 hours 30 minutes (approx.)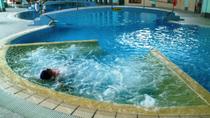 4 Reviews
Soak in the Veneto region's mineral-rich waters on a day trip to the historical spa town of Abano Terme! After leaving Venice by minivan, enjoy free time at ... Read more
Location: Venice, Italy
Duration: 8 hours (approx.)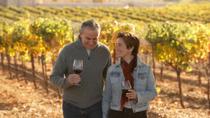 34 Reviews
Delve into the wines and winemaking heritage of the Veneto region on this small-group, half-day trip from Venice. Traveling in an air-conditioned Mercedes ... Read more
Location: Venice, Italy
Duration: 5 hours (approx.)