Any town with a couple of canals can claim to be the Venice of the North, the Venice of the East or the Venice of Minnesota. But there will only ever be one Venice.

The incomparable architecture and unique waterways of Venice are artwork in themselves. But over the centuries the home of Vivaldi, Casanova and Tintoretto has also given the world countless musical, literary and artistic treasures.

You could spend a lifetime exploring La Serenissima, but a well-planned itinerary will ensure you see at least the highlights. These include the dazzling gold mosaics of St Mark's Basilica, the gothic arches of the one-time power center Doge's Palace and the parade of sumptuous private residences lining the Grand Canal, the city's showcase thoroughfare.

But the most modest side canal can also boast cultural riches. It really doesn't take long before you can leave the crowds behind and suddenly you have a chapel full of sacred artworks all to yourself. Some of Italy's most famous artists were active in Venice, including Canaletto, Veronese and Tiepolo, and their works can still be seen in museums and churches all over the city.

The history of Venice is written in stone everywhere you look, from the oriental flourishes which recall the city's trading empire to the opera houses and saloons where Venetians took their minds off the city's long, graceful decline. There's nothing like a knowledgeable and engaging guide to bring alive the Doges, Marco Polo and other great figures of Venice, a city whose proud independence lives on in spirit, if not in law.

Naturally the best way to see Venice is from the water, so make sure you get out on the canal. And it doesn't have to be in a gondola; even from the public ferries you will see sights that will put any other commute in the world to shame.
3239 Reviews
If it's your first time in Venice, see all the highlights of this magical city on a combination walking tour of Venice's narrow streets and a boat tour on the ... Read more
Location: Venice, Italy
Duration: 3 hours (approx.)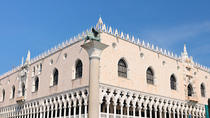 569 Reviews
See the best of Doge's Palace in Venice on a 1.25-hour skip-the-line tour! With a priority-access ticket, you won't waste time standing in line. Walk right ... Read more
Location: Venice, Italy
Duration: 85 minutes (approx.)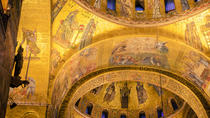 56 Reviews
Explore St Mark's Basilica without the crowds on an after-hours tour, and enjoy an optional visit to Doge's Palace, if you wish. Inside St Mark's Basilica, ... Read more
Location: Venice, Italy
Duration: 1.5 - 3.5 hours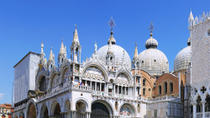 1047 Reviews
Skip the line at St Mark's Basilica and explore St Mark's Square and lesser-known Venice on this 2-hour walking tour. Stroll around St Mark's Square as your ... Read more
Location: Venice, Italy
Duration: 2 hours (approx.)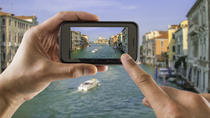 43 Reviews
See Venice as a photographer rather than a tourist on this 3-hour private photography walking tour. Choose from a daytime or sunset tour, and then, equipped ... Read more
Location: Venice, Italy
Duration: 3 hours (approx.)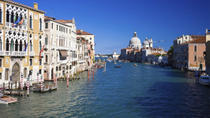 The Renaissance in Venice was a rich and ominous time. New trade routes around the globe meant money and new products, but there was a looming threat from the ... Read more
Location: Venice, Italy
Duration: 3 hours (approx.)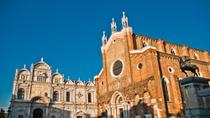 23 Reviews
Discover the incomparable art and architecture of Venice on a private walking tour with your very own guide. You'll focus on areas of architectural and ... Read more
Location: Venice, Italy
Duration: 2 hours (approx.)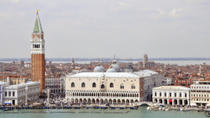 6 Reviews
The Renaissance period in Venice was a prosperous time for the denizens of this great wonderland of a city. This 3-hour tour gives you an insider's look at ... Read more
Location: Venice, Italy
Duration: 3 hours (approx.)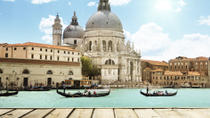 3 Reviews
Titian and Tintoretto are the two names that surface again and again in this magical city of bridges and canals. These two 16th-century painters have defined ... Read more
Location: Venice, Italy
Duration: 3 hours (approx.)