The ancient city of Venice, named after the goddess Venus, is a treasure trove of sites to see and visit. Built over 117 islands in the middle of a lagoon, you might think that the city could only be visited by boat. But in fact, it has an incredible amount of alleyways and streets, all joined by over 400 bridges, some of which are aesthetic masterpieces. The other great pleasure to those who enjoy travelling on foot is that Venice holds the title of being "The Biggest Urban Car-Free Area in Europe".
Venice is split into six sestieri (districts), all of which have their own house numbering system which stretches into the thousands. San Marco is probably the most visited sestiere of Venice. It's where you will be able to find what Napoleon called "the drawing room of Europe" – St Mark's square. Other musts in this area include St.Mark's Basilica, the Doge's Palace, the Campanile and the Correr Museum. Consider signing up for a tailor-made photography tour to help you take full advantage of the stunning photographic opportunities in and around Venice.
Then there is the Dorsoduro sestiere where the two top museums - the Accademia Museum and Guggenheim Collection - can be visited. Be sure to wander through the fish and vegetable market at Campo Santa Margherita.
San Palo is one of the oldest sestiere of Venice and connecting it to San Marco is the famous Rialto bridge. Full of medieval architecture, this area is best explored with the help of a guide who will lead you to the more hidden gems of the area, including the former red light district.
One of the largest sestiere that contains most of the locals of Venice and its famous Jewish quarter is Canneregio. For a real insight into this usually unexplored area, take the Venice Cannaregio and Jewish Ghetto Walking Tour and leave with a better understanding of this diverse district.
3239 Reviews
If it's your first time in Venice, see all the highlights of this magical city on a combination walking tour of Venice's narrow streets and a boat tour on the ... Read more
Location: Venice, Italy
Duration: 3 hours (approx.)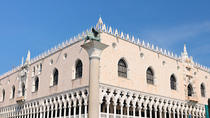 569 Reviews
See the best of Doge's Palace in Venice on a 1.25-hour skip-the-line tour! With a priority-access ticket, you won't waste time standing in line. Walk right ... Read more
Location: Venice, Italy
Duration: 85 minutes (approx.)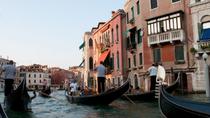 2313 Reviews
Enjoy a walking tour of the city to discover its treasures nestled amid charming squares, bridges and narrow streets and then hop aboard a classic Venetian ... Read more
Location: Venice, Italy
Duration: 2 hours 30 minutes (approx.)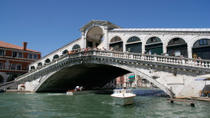 155 Reviews
See Venice sights by land and water on this small-group Venice sightseeing tour. After a water taxi ride down the Grand Canal, enjoy a Venice walking tour, ... Read more
Location: Venice, Italy
Duration: Varies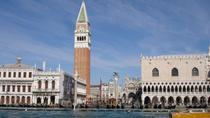 81 Reviews
See the sights you want to see in Venice on this 3-hour tour with a private, professional guide. Customized entirely on your preferences (based on the ... Read more
Location: Venice, Italy
Duration: 3 hours (approx.)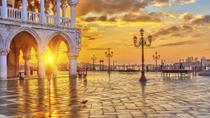 320 Reviews
Skip the lines at the iconic Doge's Palace in Venice and uncover its highlights and secrets on a 2-hour tour. Walk right past the main entrance queues with ... Read more
Location: Venice, Italy
Duration: 2 hours (approx.)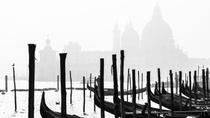 716 Reviews
Venice by night is steeped in mystery and the ghosts of the past! This 1.5-hour evening ghost walking tour takes you on a journey to the city's hidden corners, ... Read more
Location: Venice, Italy
Duration: 90 minutes (approx.)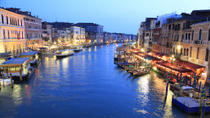 411 Reviews
Explore romantic Venice by daytime or night, and see a selection of the city's gems! During a relaxing walking tour, pass top Venice attractions such as Rialto ... Read more
Location: Venice, Italy
Duration: 2 hours (approx.)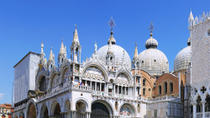 1047 Reviews
Skip the line at St Mark's Basilica and explore St Mark's Square and lesser-known Venice on this 2-hour walking tour. Stroll around St Mark's Square as your ... Read more
Location: Venice, Italy
Duration: 2 hours (approx.)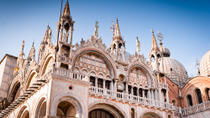 446 Reviews
See the top Venice attractions in a short space of time on this comprehensive Best of Venice walking tour! With an expert guide, see sights like Rialto Bridge ... Read more
Location: Venice, Italy
Duration: Standard Tour: approx. 1.5h/2h
Tour includind Doge's Palace: approx. 3.5 hours