While historic Venice itself is enough to make your trip worthwhile, if you have any love of wine at all you should take the opportunity to head inland for a day or so and see where those whites and reds you like to drink come from. The Veneto area of Italy is famous for its wines, having the happy confluence of alps which protect the area from the bitter winters of the north and the warmth of the Adriatic coast. It is home to Italy's oldest wine school at Conegliano and also the annual wine expo Vinitaly, held in Verona.

Red wines flourish in the Valpolicella area, small towns dot mile after mile of grape vines, and you can visit many of the vineyards to learn about the processes and taste the products. For white wines head to Soave, a medieval town of threatening-looking turreting, built during the height of medieval family feuding.

These days you're welcomed in to taste the local produce. You can tour underground cellars and throughout the towns of the Veneto you'll often find shops stocking hundreds of varieties of local wines for you to try without having to venture to each and every winery.

The wines produced in the area are well-regulated for quality, having the stamp of DOC (controlled designation of origin). Organized tours are one way to explore the area, but many people choose to hire a car – and designate a driver (though we all know that you never swallow during a wine tasting...)

It is also possible to hike through the region on foot and many areas are well-signposted. Or there are local buses. Cycling can be hazardous on the winding roads full of erratic Italian drivers. And of course, don't forget to pair your wine with local foods – the two have evolved over centuries to complement one another.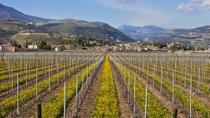 28 Reviews
Spend a day in Veneto's glorious Valpolicella region, and discover its history, wine and the romantic city of Verona. Led by a friendly driver-guide, the tour ... Read more
Location: Venice, Italy
Duration: 8 hours (approx.)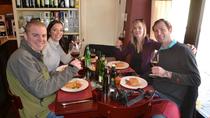 6 Reviews
Immerse yourself in the tastes and traditions of Italy's prosecco wines on this private day trip from Venice. With an expert sommelier guide, explore the ... Read more
Location: Venice, Italy
Duration: 8 hours (approx.)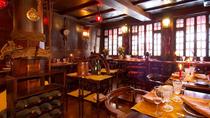 17 Reviews
Wine and dine on a 4-course meal in the heart of Venice, and learn about regional wine from a professional sommelier! Take your seat at a prestigious ... Read more
Location: Venice, Italy
Duration: 2 hours 30 minutes (approx.)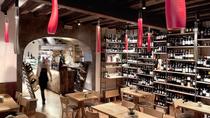 10 Reviews
Sample fine wines from Italy's Veneto region in a traditional 'enoteca' (wine bar) on this 1-hour evening wine tasting experience in Venice. Taste white wines ... Read more
Location: Venice, Italy
Duration: 60 minutes (approx.)