Every year the people of Veracruz gather nine days before the Catholic season of Lent for a massive party in the port city streets. What was once a religious festival has today become a series of six parades complete with colorful floats, intricate costumes and dancing groups known as comparsas. Live music, rich food and strong drinks turn the streets of Veracruz into entertainment central. And while a number of smaller celebrations, like the Burning of Bad Temper and the coronation of the carnival's queen precede the big event, it's really Carnival that draws travelers from around the globe to party day and night.
Those who can't make it to Veracruz in time to celebrate Carnival can still experience the epic after-hours nightlife the city is known for—complete with live music and plenty of dancing. Travelers can head out early for strong happy hour drinks slung by talented bartenders at the popular zocalo in Veracruz City, where tourists and locals gather for easy conversation, traditional food, drink and plenty of entertainment. Government-sponsored dance troupes perform jarocho-style shows every night, and it's easy to find salsa clubs tucked along the nearby side streets where expert dancers mingle on the same floor as newbies.
Musicians also gather to play old-style Latin music at impromptu shows in zocalo and performances don't typically stop until late into the night. Visitors can venture indoors to nearby clubs like Las Barricas, where salsa and reggaeton beats keep patrons on their feet. Travelers who prefer stiff drinks and lounge-like vibes will find plenty of clubs near the city center, where traditional tunes and even electronic and contemporary music play into the early hours.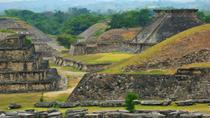 3 Reviews
Learn about Mexico's pre-Columbian Totanac culture at two important Totanac sites — the archaeological ruins of El Tajín and the 13th-century city of ... Read more
Location: Veracruz, Mexico
Duration: 12 hours (approx.)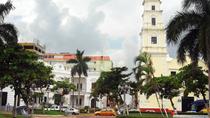 2 Reviews
Combine city sightseeing with Mexican history on this 5-hour tour of Veracruz and its surrounding attractions. Visit the small town of La Antigua, an early ... Read more
Location: Veracruz, Mexico
Duration: 5 hours (approx.)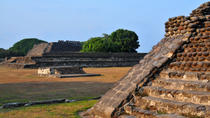 Combine visits to three historical Mexican sites in one day with this day trip from Veracruz. With a local guide, you'll travel to the ruins of Quiahuiztlan ... Read more
Location: Veracruz, Mexico
Duration: 6 hours (approx.)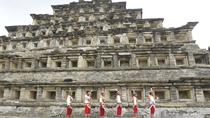 Come and visit the pre-Hispanic City of "El Tajín". During this full day tour, you will be able to see a vanilla factory where the first furnaces ... Read more
Location: Veracruz, Mexico
Duration: 12 hours (approx.)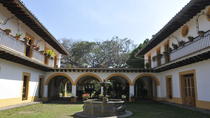 On this full day tour, discover an area well known for coffee plantations and traditional dishes like mole. Discover the history of the former hacienda "El ... Read more
Location: Veracruz, Mexico
Duration: 10 hours (approx.)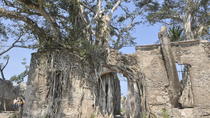 Head to the most interesting archaeological sites near the port with much history yet to be discovered. One of those is Quiahuiztlan, it was simultaneously a ... Read more
Location: Heroica Veracruz, Mexico
Duration: 8 hours (approx.)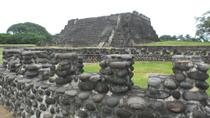 Spend half a day immersed in Mexican history on this fascinating tour from Veracruz. With a local guide, you'll travel to two sites of importance in Mexico's ... Read more
Location: Veracruz, Mexico
Duration: 5 hours (approx.)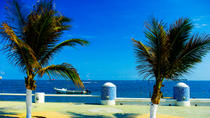 See Veracruz's top attractions on this 3-hour morning sightseeing tour that includes admission to San Juan de Ulúa, a 16th-century fortress and one of ... Read more
Location: Veracruz, Mexico
Duration: 3 hours (approx.)