No reviews, be the first!
Address:

Corso Castelvecchio, 3, Verona 37121, Italy

Hours:

Tue-Sun: 9am-7pm, ticket office closes 6pm. Closed on Monday.

Admission:

€6; seniors, students or groups of over 15: €4,50; children 8-14 yrs (w/ adult): €1
Castelvecchio Museum Tours
What do you do with an historic castle that has been half destroyed during centuries of wars and retaliations? It's a question often faced in Italy and they've dealt with it superbly at Castelvecchio, where the old and the new come together in elegant respect.

Built in the 14th century by the Scaliger clan who ruled Verona in the Middle Ages, Castelvecchio was a seriously paranoid, moated fortress designed to keep out the people and give the family an escape route if the revolt should occur. Eventually their worst fears came to pass and the family escaped to Germany while the Venetians took over the city, followed in the 18th century by Napoleon. Napoleon made the Veronese so angry they stormed the castle and left it devastated. Bombings in World War II were a final insult to the building.

Come the 20th century and visionary architect Carlo Scarpa was given the job of turning the building into a museum during the 1960s. He combined glass panels, concrete, and metal grills with the medieval stonework and made a wonderful home for artworks by Bellini, Tiepolo, Veronese as well as temporary exhibition spaces for work ranging from Renaissance painting through to modern craft and design.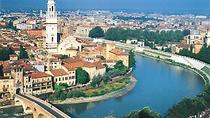 131 Reviews
Experience the perfect introduction to Verona aboard this hop-on hop-off sightseeing tour! You'll see all the beautiful sights of the city in a comfortable and ... Read more
Location: Verona, Italy
Duration: 1 day (approx.)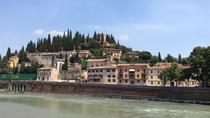 Discover the charming city of Romeo and Juliet on this 7,5hour small-groupp guided tour, the only one that takes you by high-speed train from Venice. As well ... Read more
Location: Venice, Italy
Duration: 7 hours 30 minutes (approx.)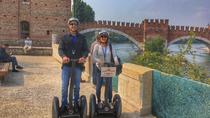 3 Reviews
Segway Tour is a unique and fun way to explore the city. Drive through Verona and discover the most beautiful sights it has to offer. On this tour you will ... Read more
Location: Verona, Italy
Duration: 2 hours (approx.)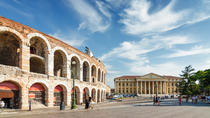 5 Reviews
Leave the Lake Garda region for a full-day tour of Verona, the town synonymous with the romance of 'Romeo and Juliet.' With a guide, you'll explore the jewel ... Read more
Location: Garda, Italy
Duration: 8 hours (approx.)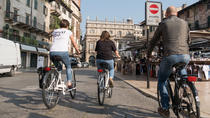 60 Reviews
Discover Verona by bike on this leisurely paced 3-hour bike tour. Pedal to must-see attractions and hidden sights including Castelvecchio, two ancient Roman ... Read more
Location: Verona, Italy
Duration: 3 hours (approx.)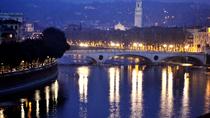 9 Reviews
Starting at 8.30 pm from Piazza Erbe, this tour will bring you through fascinating alleys and mysterious corners capable of mesmerizing painters, poets and ... Read more
Location: Verona, Italy
Duration: 70 minutes (approx.)
2 Reviews
Enjoy the beautiful city of Verona with this city pass available for 24 or 48 hours Enter the scenographic Arena Amphitheatre, step out onto the legendary ... Read more
Location: Verona, Italy
Duration: 24 to 48 hrs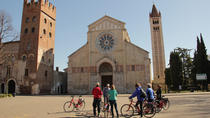 5 Reviews
Enjoy this tour full of precious monuments and ancient neighborhoods, majestic buildings and hidden alleys; and relish tasty breaks in handmade ice cream ... Read more
Location: Verona, Italy
Duration: 3 hours (approx.)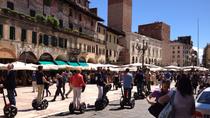 7 Reviews
Experience the perfect overview of Verona by Segway on a tour that's far easier than walking and more unique and private than a coach tour. This amazing ... Read more
Location: Verona, Italy
Duration: 3 hours (approx.)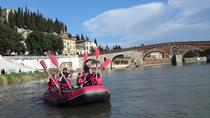 1 Review
Exploring Verona by bike and then easily rafting on rubber boats on the river Adige: the most original and authentic ways to discover Verona and make it ... Read more
Location: Verona, Italy
Duration: 6 hours 30 minutes (approx.)