1 Review
Address:

Via Cappello, 23, Verona 37121, Italy

Hours:

Tue-Sun: 8:30am-7:30pm , Mon: 1:30pm-7:30pm

Admission:

€3
Juliet's House (Casa di Giulietta)
The power of storytelling should never be underestimated. Every year hundreds of thousands of us trek to Verona to see the balcony where Juliet stood while Romeo declared his love. None of us care that it's very possible that Romeo and Juliet were only figments of Shakespeare's imagination. This is the most powerful love story in western culture and we all want to live a little part of its dream – though not its tragic ending.

The house in Verona known as Juliet's house was owned by the family dell Capello, a name not too far from Capulet, right? The house dates from the 13th century and the family coat of arms can still be seen on the wall. A slight problem is the balcony itself, which overlooks the courtyard – it was added in the 20th century. But that's of no matter to the hundreds of girls who every year step out onto it and gaze below seeking their Romeo among the milling tourists.

Inside the house is a small museum and in the courtyard is a bronze sculpture of Juliet – people rub her right breast for luck. But the ultimate in romantic gesturing is the many love notes stuck on the walls and doors in the entrance to the courtyard. Wherefore art thou Romeo?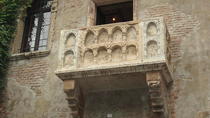 4 Reviews
Discover Verona with your local guide. Follow the footprints left by Shakespeare's Romeo and Juliet and be drawn in by this fascinating city.
Location: Verona, Italy
Duration: 90 minutes (approx.)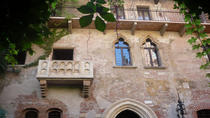 106 Reviews
Explore the beautiful town of Verona and lakeside towns lining Lake Garda on a scenic day trip from Milan. You'll discover that Verona is one of Italy's ... Read more
Location: Milan, Italy
Duration: 12 hours (approx.)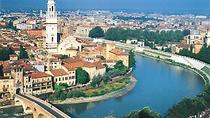 112 Reviews
Experience the perfect introduction to Verona aboard this hop-on hop-off sightseeing tour! You'll see all the beautiful sights of the city in a comfortable and ... Read more
Location: Verona, Italy
Duration: Valid for 24 hours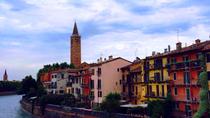 1 Review
A guided tour to discover the hidden treasures of Verona, the beautiful city of art surrounded by traces of its ancient history which maintains a suggestive ... Read more
Location: Verona, Italy
Duration: 90 minutes (approx.)
Enjoy a classic, romantic walking tour of Verona while discovering the places that may have inspired Shakespeare's Romeo and Juliet. You will see Juliet's ... Read more
Location: Verona, Italy
Duration: 2 hours 30 minutes (approx.)
2 Reviews
Segway Tour is a unique and fun way to explore the city. Drive through Verona and discover the most beautiful sights it has to offer. On this tour you will ... Read more
Location: Verona, Italy
Duration: 2 hours (approx.)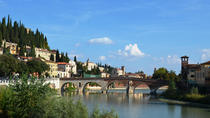 1 Review
Leave the Lake Garda region for a full-day tour of Verona, the town synonymous with the romance of 'Romeo and Juliet.' With a guide, you'll explore the jewel ... Read more
Location: Garda, Italy
Duration: 8 hours (approx.)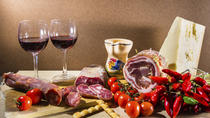 30 Reviews
Experience the divine food and drink of fair Verona on a 3.5-hour small-group food tour. Explore the city of love and uncover its gastronomic delights. Drink ... Read more
Location: Verona, Italy
Duration: 3 hours 30 minutes (approx.)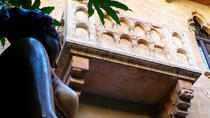 1 Review
Join this engaging 3-hours tour and explore Verona to try and solve a mystery. You'll be involved in a story, a novel in which puzzles and games alternate to ... Read more
Location: Verona, Italy
Duration: 3 hours (approx.)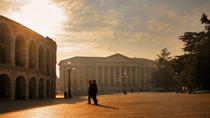 45 Reviews
See the spectacular Verona Arena (Arena di Verona) on this easy-paced 2.5-hour walking tour with an expert local guide. Home to a world-famous annual opera ... Read more
Location: Verona, Italy
Duration: 2 hours 30 minutes (approx.)