When most of us think of Verona, it's likely to be Shakespeare's tale of "Romeo and Juliet" that comes to mind. But there's much more to the city than that tragic tale, including the architectural beauty that makes it so easy to imagine the whole of Verona as a stage set.

Many cities in Italy have monuments left over from centuries past, but in Verona those vestiges of a time gone by don't look so out of place. Verona is a rare city that's developed over 2,000 years — as UNESCO says in its World Heritage Site designation — "progressively and uninterruptedly," so the city's architecture reflects the steady march from antiquity through the present day. This is a large part of the reason why the historic center was added to UNESCO's list in the year 2000.

Verona is recognized by UNESCO as having an array of well-preserved structures from the Ancient Roman era, the medieval era, and the Renaissance. Foremost among its Roman-era monuments is the enormous amphitheatre. Only Rome's Colosseum is larger when it comes to amphitheatres in Italy, and Verona's is filled with the sounds of opera performances every summer. Other Roman monuments in Verona include two arched city gates, a stone bridge crossing the river, and a Roman theatre.

An early 12th century earthquake destroyed or heavily damaged many of the buildings in Verona, which led to a great deal of rebuilding in that era. Consequently, much of the notable architecture in the city dates from the 12th century — including the gorgeous basilica dedicated to the city's patron saint, San Zeno, the Basilica of San Lorenzo, and Santa Maria Antica — the parish church of Verona's great Scaligeri family. Add to these the beautiful buildings that surround the city's pretty piazzas — many of the buildings have frescoes on the outside, so don't forget to look up — and any number of historically insignificant (but still lovely) buildings lining the cobbled streets and you've got the makings of a treasure trove for any lover of architecture.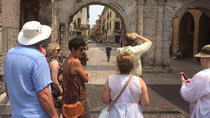 63 Reviews
2.5-hour walking tour of Verona's city center Main monuments visited: Arena, Juliet'House, Castelvecchio, Ponte Pietra, Piazza erbe and the squares Explore the ... Read more
Location: Verona, Italy
Duration: 2 hours 30 minutes (approx.)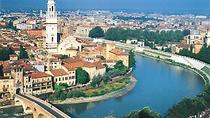 130 Reviews
Experience the perfect introduction to Verona aboard this hop-on hop-off sightseeing tour! You'll see all the beautiful sights of the city in a comfortable and ... Read more
Location: Verona, Italy
Duration: 1 day (approx.)
Guided tour of Verona + Visit the amazing Sirmione Discover in two and half hours the spectacular city of Verona, a UNESCO heritage site and the City of ... Read more
Location: Verona, Italy
Duration: 7 hours (approx.)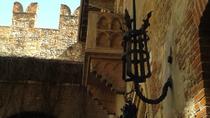 In this breath-taking 1-hour tour you'll first see some of the locations of the movie "Letters to Juliet", then the famous Juliet's Club, where volunteers ... Read more
Location: Verona, Italy
Duration: 60 minutes (approx.)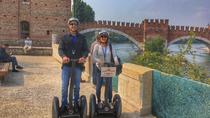 2 Reviews
Segway Tour is a unique and fun way to explore the city. Drive through Verona and discover the most beautiful sights it has to offer. On this tour you will ... Read more
Location: Verona, Italy
Duration: 2 hours (approx.)
Verona Walking tour + Skip-the-line Verona Arena guided tour Discover in two and half hours the spectacular city of Verona, a UNESCO heritage site and the ... Read more
Location: Verona, Italy
Duration: 3 hours (approx.)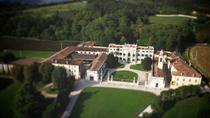 5 Reviews
Let an expert host guide you through the unique experience offered by the Bertani family. A private tour to the majestic estate and a fun and informative ... Read more
Location: Verona, Italy
Duration: 90 minutes (approx.)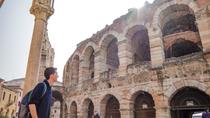 4 Reviews
Meet your guide in central Verona and start your guided tour inside the main monument and symbol of the city of Verona: the Roman Arena. Follow the expert and ... Read more
Location: Verona, Italy
Duration: 30 minutes (approx.)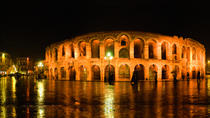 2 Reviews
Experience this walking tour and learn about the dark history of Verona. Beginning at either 9am, 5:30pm or 7pm, you will meet your guide at Bra' Square. On ... Read more
Location: Verona, Italy
Duration: 60 minutes (approx.)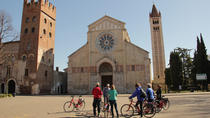 5 Reviews
Enjoy this tour full of precious monuments and ancient neighborhoods, majestic buildings and hidden alleys; and relish tasty breaks in handmade ice cream ... Read more
Location: Verona, Italy
Duration: 3 hours (approx.)