Victoria is a state known for its wine. With more wine producers than any other state in the country, there's no shortage of wine country to tour. Wine regions in Victoria are broken up by points of the compass, with some of the best wine being produced in the Yarra Valley, Heathcote and Rutherglen regions.

Yarra Valley
Perhaps the most known of Victoria's wines come from the Yarra Valley region. Sitting to the east of Melbourne the area is known for its Chardonnay and Pinot Noir. Many winery and wine tasting tours in Victoria include the Yarra Valley as their point of focus due to the regions spectacular wines and proximity to the city. The Yarra Valley is one of the best wine regions of Australia.

Heathcote
The Heathcote wine region is home to wineries who have achieved international recognition for the Shiraz they produce. Unlike other wine regions in the area, the production of wine in Heathcote is limited, resulting in an exclusivity of wines produced. Recently however newer wineries and boutique winemakers have begun business to take advantage of the ancient Cambrian soils that make the Shiraz some of the finest in the world.

Rutherglen
Australia's largest wine producing area from the 1870's, Rutherglen specialises in fortified wine. Experience 'signature' mucasts, tokays and rich red wines from winemakers in the business as a family - many of the winemakers in the region are fourth or fifth generation! There are 21 cellar doors in the region with a large variety of wines to experience.

Geelong
A special mention to the Geelong wine region in this collection of Victoria's best. A hop, skip and half a jump from Melbourne, Geelong is not only convenient to visit from the city but it is also the gateway to the Great Ocean Road. It's not just its tourism credentials that make this a fantastic wine region though. Geelong wines have received international recognition. Make sure to try the Pinot Noir, Chardonnay, Riesling and Viognier!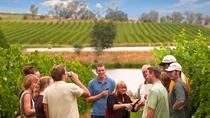 742 Reviews
Discover Victoria's Yarra Valley wine region on this day trip from Melbourne. With an expert guide to act as your wine tutor, visit four of the area's ... Read more
Location: Melbourne, Australia
Duration: 8 hours (approx.)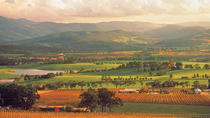 289 Reviews
Travel through the Dandenong Ranges and Yarra Valley wine region on a full-day tour from Melbourne. Have morning tea and see spectacular native birds in the ... Read more
Location: Melbourne, Australia
Duration: 9 hours (approx.)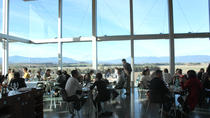 28 Reviews
Located an hour from Melbourne and known internationally as a quality producer of chardonnay, pinot noir and sparkling wines, the Yarra Valley enjoys the ... Read more
Location: Melbourne, Australia
Duration: 9 hours 30 minutes (approx.)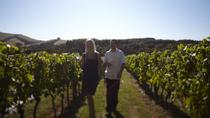 35 Reviews
Taste the best of the fertile Yarra Valley's booming wine and food scene on a full-day tour with an expert foodie guide. Learn the art of wine tasting at ... Read more
Location: Melbourne, Australia
Duration: 10 hours (approx.)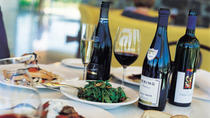 132 Reviews
For all things gourmet with personalized service, join this small group Yarra Valley Food and Wine Tour from Melbourne and the Yarra Valley. Enjoy private ... Read more
Location: Melbourne, Australia
Duration: 8 hours (approx.)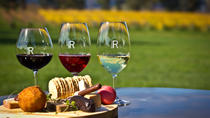 26 Reviews
Experience all that the Yarra Valley has to offer on a full-day tour from Melbourne. Travel by comfortable minicoach to the Yarra Valley where you will get to ... Read more
Location: Melbourne, Australia
Duration: 8 hours (approx.)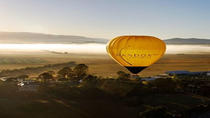 24 Reviews
Make the most of your visit to the Yarra Valley by combining an exhilarating sunrise hot-air balloon flight with an award-winning Yarra Valley small group ... Read more
Location: Melbourne, Australia
Duration: 12 hours (approx.)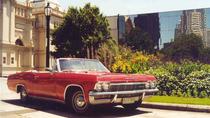 26 Reviews
Spend a day exploring the Yarra Valley's wineries and breweries in style -- chauffeur-driven in a unique classic Chevrolet convertible. Riding in the retro ... Read more
Location: Melbourne, Australia
Duration: 6 hours (approx.)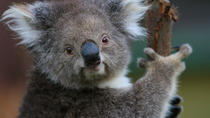 10 Reviews
Enjoy a small-group full-day tour that combines native wildlife with wine tasting in Victoria's internationally acclaimed Yarra Valley wine region. Set out ... Read more
Location: Melbourne, Australia
Duration: 9 hours 30 minutes (approx.)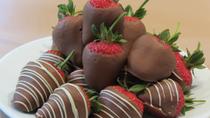 85 Reviews
Sample cheese, chocolate, strawberries and wine on a Mornington Peninsula food and wine day trip from Melbourne. Pick up wine and cider tasting tips at ... Read more
Location: Melbourne, Australia
Duration: 10 hours 30 minutes (approx.)