The city of Victoria is home to a thriving boutique cider, wine and spirits scene that's unmatched in Canada's northwest. But locals say it's the city's craft breweries that draw barley and hops-loving travelers this drinking destination.
Spinnakers Gastro Brewpub overlooks Victoria's scenic harbor and is home to one of Canada's oldest breweries. It's become a destination for travelers seeking out some of British Columbia's most iconic flavors, with a beer and truffle pairing that has become almost legendary.
Vancouver Island Brewery offers guests a behind-the-scenes look at the art of micro brewing every Friday and Saturday at 1 p.m. and 3 p.m. Visitors can tour the keg room, learn about the brewing process, and participate in a sampling session that showcases some of Vancouver Island's top beers.
Visitors looking for the full experience without the hassle can sign up for a West Coast Brewery Tour, which stops at three of Victoria's most popular breweries. Travelers get to leave their cars (and their keys) at home when they embark on this one-of-a-kind guided experience, which includes plenty of ales, pilsners and IPAs.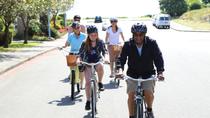 5 Reviews
Discover Victoria's best culinary offerings on one of two food-centric bike tours through British Columbia's charming capital. You'll buzz through the Brewery ... Read more
Location: Victoria, Canada
Duration: 2 hours (approx.)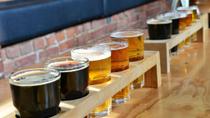 7 Reviews
Experience Victoria's buzzing beer scene firsthand on a guided craft brewery tour with tastings. Victoria is home to nearly a dozen local craft breweries, all ... Read more
Location: Victoria, Canada
Duration: 3 hours (approx.)