Wachau Valley
The Wachau Valley, formed by the Danube River west of Vienna, is one of the most popular tourist destinations in Austria. The valley, located between the towns of Melk and Krems, has been designated a UNESCO World Heritage site since 2000 and features some 5,000 historic monuments, including monasteries, churches and castles. The valley is also known for its apricots and grapes, which are used to produce some of the best specialty liquors and wines in the country.
Beyond the towns of Melk and Krems themselves, highlights in the Wachau Valley include the ancient Melk and Gottweig Abbeys, the Schallaburg Castle, the Burgruine Aggstein, and the town of Durnstein, founded in the 11th century on the banks of the Danube. Melk was once a Roman border post and while many of its buildings date to the 16th to 18th centuries, the layout of the town can be traced to the 11th and 12th centuries. Krems also has many historic buildings, including a Gothic Minorite church, the Pfarrkirche St. Nicholas Church and a Baroque palace built in 1721.
Practical Info
The Wachau Valley stretches for 24 miles between Melk and Krems and can be visited as a day trip from Vienna. To do so, take an early train to Melk and then travel to Krems by steamer boat or by bicycle before returning to Vienna by train from Krems. A paved bike trail runs along the north bank of the Danube and the ride should take about three hours.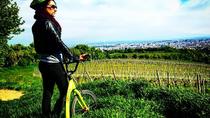 Explore the UNESCO World Heritage–listed landscapes of Wachau by bike on this full-day small-group tour from Vienna. Visit the castle monastery of Stift Melk ... Read more
Location: Vienna, Austria
Duration: 8 hours (approx.)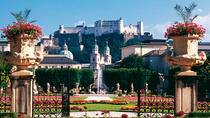 19 Reviews
Visit the UNESCO World Heritage–listed town of Salzburg and explore centuries of European history on this day trip from Vienna. Travel through the ... Read more
Location: Vienna, Austria
Duration: 1 day (approx.)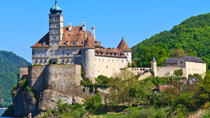 1030 Reviews
Discover the exquisite landscapes of Austria's UNESCO World Heritage–listed Wachau Valley on this day trip from Vienna along the famed Danube River. Travel by ... Read more
Location: Vienna, Austria
Duration: 8 hours (approx.)
172 Reviews
Spend a day away from Vienna to discover the picturesque Wachau Valley in the Austrian countryside on this small-group, fully guided tour. Satisfy your ... Read more
Location: Vienna, Austria
Duration: 8 hours 30 minutes (approx.)
340 Reviews
Spend a day in the Austrian countryside on this bike tour from Vienna! Enjoy wine tasting, easy biking through breathtaking scenery, swimming in the Danube and ... Read more
Location: Vienna, Austria
Duration: 9 hours 30 minutes (approx.)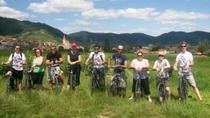 94 Reviews
Spend a day cycling and wine tasting your way through one of Austria's most beautiful winemaking regions: the UNESCO World Heritage-listed Wachau Valley. After ... Read more
Location: Vienna, Austria
Duration: 9 hours (approx.)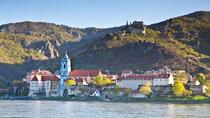 10 Reviews
Explore Wachau Valley, Austria's premier winemaking region, on a full-day tour with a private guide! After leaving Vienna, travel into the heart of the ... Read more
Location: Vienna, Austria
Duration: 8 hours 30 minutes (approx.)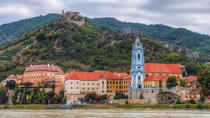 Explore UNESCO–listed treasures in the Wachau Valley on this private 8-hour sightseeing trip from Vienna to Český Krumlov via Durnstein, Melk, and ... Read more
Location: Vienna, Austria
Duration: 8 hours (approx.)