The Symbolist phenom Gustav Klimt lived, worked, and died in the Austrian capital, and Vienna remains the best place to celebrate and explore his work. Ironically, being born was about the only thing the great man didn't do in Vienna. While his birthplace, Baumgarten, was subsumed by the city in the late 19th century, it was an independent town at the time of his birth. The following are several ways to embrace Klimt's legacy at any time, whether it's a bicentennial year or not.
 
1. Go straight to the source
The Belvedere (built in the early part of the 18th century) houses the largest collection of works by Gustav Klimt in the world. There are also masterworks by Egon Schiele and Oskar Kokoschka, as well as several excellent examples of French Impressionism, Biedermeier, and Baroque and Medieval works. The museum and its holdings were championed by Klimt and other members of the Secession movement during his lifetime, and is easily the single most important destination for aficionados interested in communing with the painter's work.
 
2. Bask in the Burgtheatre
Between 1886 and 1888, Klimt created several impressive ceiling paintings in the stairwells of this august institution. The building also contains works by his brother, Ernst Klimt, and Franz Matsch (both of whom are pictured along with Klimt in the background the latter's depiction of the final scene of Romeo and Juliet). Emperor Franz Joseph bestowed the Golden Cross of Merit on the artists' group after visiting the Burgtheatre. Contemporary visitors are likely to be equally impressed.
 
3. 'Lesser' lights
Though not as astonishing as the aforementioned institutions, the following are nonetheless remarkable and well worth visiting. Klimt and his colleagues created 40 spandrel and intercolumnia paintings in the early 1890s in Vienna's Museum of Fine Arts, an institution which also houses the largest collection of Bruegel paintings in the world. One of the painter's most famous works is his gigantic Beethoven Frieze, and despite the fact that it was purchased and removed from the Secession building in 1903, it was eventually reclaimed and returned and is once again on permanent display there today. Both the Leopold Museum and the Vienna Museum Karlsplatz also contain a number of important works by Klimt and his contemporaries. Devotees may also be interested in visiting the artist's grave. He was buried in Hietzinger Cemetery in Vienna's 13th district.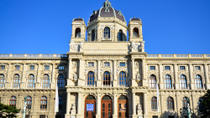 561 Reviews
Experience the highlights of Austria's capital in a fun, relaxing way on this Vienna hop-on hop-off bus tour. Hop off at any of the 60 stops around the city ... Read more
Location: Vienna, Austria
Duration: Valid for 24 or 48 hours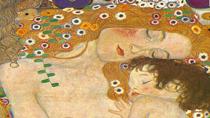 21 Reviews
See the work of Austrian artist Gustav Klimt with this Vienna combo, which also includes a Vienna Card, offering discounts at attractions and restaurants ... Read more
Location: Vienna, Austria
Duration: Flexible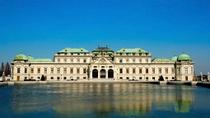 2 Reviews
Join this walking tour in Vienna, city of Music with our expert photographer and see one of the most beautiful cities in Europe. Along the way you will see ... Read more
Location: Vienna, Austria
Duration: 3 hours (approx.)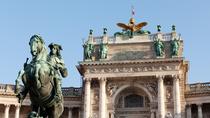 32 Reviews
Vienna, a city of culture, of music, and classical architecture. So whether you prefer museums or galleries, cathedrals or palaces - Vienna has it all. Welcome ... Read more
Location: Vienna, Austria
Duration: Varies