Running all the way from Germany's Black Forest to the Black Sea on the eastern coast of Romania, the mighty Danube River is the longest river in the European Union and has long been known as one of Europe's great rivers to cruise. It's possible to cruise the entire length of the Danube, but the most scenic section is the romantic "Blue Danube" route between the Hungarian capital of Budapest and the medieval town of Passau on the German border, winding through the vineyards of the Wachau Valley and passing through the Slovakian capital of Bratislava and the Austrian cities of Vienna and Salzburg. 
Of course, you don't have to embark on the journey of a lifetime to take in the highlights of the Danube–a short sightseeing cruise is also a great way to enjoy the scenic waterfront, and with its opulent palaces and regal parks, Vienna offers a striking backdrop. Combine a sightseeing tour of Vienna with a boat trip and you can take in the city's top attractions from both land and water, visiting highlights like the colorful Kunsthaus, the modern Danube Tower and the Vienna Woods. 
The most atmospheric time to enjoy a boat cruise is at night, so get a taste of Vienna's Old World glamour with an evening sightseeing cruise, tucking into a buffet dinner as the deep blue waters of the Danube dance with lights beneath your feet. Or why not combine a Vienna sightseeing cruise with a dinner date at the lavish Schonbrunn Palace, followed by an evening of classical music at the Schonbrunn Palace Orangery? Be sure to listen out for one of the city's most famous pieces of music–Johann Strauss' iconic waltz On the Beautiful Blue Danube, inspired by the dazzling river itself.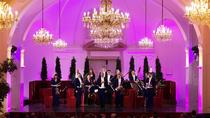 50 Reviews
Enjoy a day in Vienna with a Johann Strauss twist as you combine a Danube River cruise with a classic evening of Austrian food and music! Thanks to Strauss' ... Read more
Location: Vienna, Austria
Duration: Flexible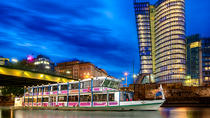 54 Reviews
Spend an unforgettable evening in Vienna on this Danube River cruise! Meet at a central location, board the cruise and enjoy a dinner buffet of Austrian ... Read more
Location: Vienna, Austria
Duration: 3 hours 30 minutes (approx.)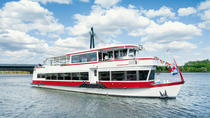 11 Reviews
Explore the Austrian capital from the water on this 75-minute Danube Canal sightseeing cruise in Vienna. Choose the tour time to suit your schedule, then ... Read more
Location: Vienna, Austria
Duration: 75 minutes (approx.)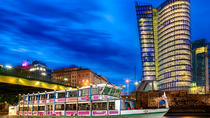 3 Reviews
Following the Wiener Lied , the typical song from Vienna, the cruise is dedicated to music and to culinary delights.
Location: Vienna, Austria
Duration: 3 hours (approx.)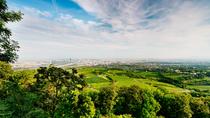 148 Reviews
This tour combines unforgettable panoramic views of Vienna with a Giant Ferris Wheel ride. This is a perfect way to extend your stay in Vienna.
Location: Vienna, Austria
Duration: 3 hours 30 minutes (approx.)