Vienna is a city awash with history, culture and music, ornate palaces, fabulous museums and galleries and it's impossible to catch everything in one visit. Taking a tour guarantees that you'll see all the amazing sights, and as all these walks are led by history buffs who are expert in their chosen fields, you'll have the added benefit of all their knowledge.

Historical Tour of Vienna
If you're short on time in Vienna, the best way to see the significant landmarks is by taking a three-hour guided walking tour. The route passes the Viennese Parliament, City Hall, the Burgtheater, the University, a clutch of museums and the Hofburg Palace. On arriving at the majestic Schonbrunn Palace, you get to skip the line and take a guided tour of the former summer residence of the Habsburg monarchy.

Jewish Vienna
Vienna is steeped in Jewish history and there's no better way to appreciate this than an informative guided walking tour. In two hours, you'll see the Gestapo headquarters and the controversial Rachel Whiteread monument to Jewish prisoners of WWII in Morzinplatz, explore the Jewish Textile Quarter and discover the excavated synagogue in the Judenplatz Jewish Museum.

Underground Vienna
This two-hour walking tour is ideal for second-time visitors with a yen to experience a different aspect of Vienna; it kicks off in the macabre crypt of Romanesque St Michael's Church—where Mozart's Requiem was first performed in 1793—which holds the perfectly preserved bodies of up to 4,000 Austrian nobles from the 16th and 17th centuries. The second stop is outside in Michaelerplatz to explore the excavated Roman encampment of Vindobona; evidence suggests that up to 6,000 soldiers were stationed here, laying the early foundations of modern-day Vienna.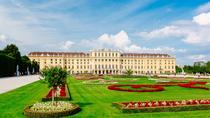 743 Reviews
Experience the best of Vienna, including the Schönbrunn Palace, on this 3.5-hour city highlights coach tour. Drive along the famous Ringstrasse boulevard ... Read more
Location: Vienna, Austria
Duration: 3 hours 30 minutes (approx.)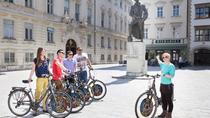 117 Reviews
Experience the best of Vienna on an easy 3-hour morning, afternoon or evening bike tour. See top Vienna attractions such as the Vienna State Opera, the ... Read more
Location: Vienna, Austria
Duration: 3 hours (approx.)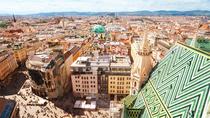 169 Reviews
See Vienna's greatest sites and hidden gems on a classic Vienna City walking tour! Your expert guide will treat you to a 2.5-hour walking tour around Vienna, ... Read more
Location: Vienna, Austria
Duration: 2 hours 30 minutes (approx.)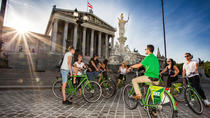 23 Reviews
See Vienna's top sights in a fun (and healthy!) way on this 3-hour bike tour. Ride through the city's historic streets with a professional guide, catching ... Read more
Location: Vienna, Austria
Duration: 3 hours (approx.)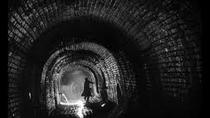 75 Reviews
In 1949, Orson Welles made famous the role of Harry Lime in the British film noir, 'The Third Man,' written by novelist Graham Greene. On this city walking ... Read more
Location: Vienna, Austria
Duration: 2 hours 30 minutes (approx.)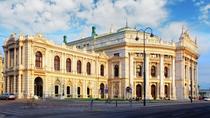 5 Reviews
Unfold Vienna's layers of history on this 3-hour walking tour of the Innere Stadt, the first district and historical city center. Visit St Stephen's Cathedral ... Read more
Location: Vienna, Austria
Duration: 3 hours (approx.)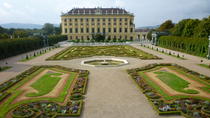 Get a taste of royal life at Vienna's Schönbrunn Palace Gardens (Schlosspark Schoenbrunn) during this 3-hour experience with private round-trip transport. ... Read more
Location: Vienna, Austria
Duration: 3 hours (approx.)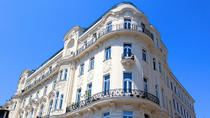 Gain insight into Vienna's rich art history on this 3-hour walking tour. Discover the pivotal role Vienna played in shaping modern art and trace the history of ... Read more
Location: Vienna, Austria
Duration: 3 hours (approx.)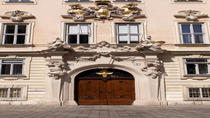 36 Reviews
Few European cities have the rich Jewish history that Vienna does, and you can discover some of it on this 2-hour walking tour of the city's Jewish ... Read more
Location: Vienna, Austria
Duration: 2 hours (approx.)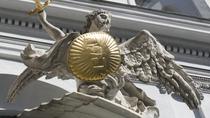 18 Reviews
If you've already seen Vienna's grand, imperial attractions, or you just want a different perspective on the Austrian capital, enjoy this walking ... Read more
Location: Vienna, Austria
Duration: 2 hours (approx.)