Vienna, the home of classical music, was famously home to Mozart and many other composers. With opera houses and concert halls all over the city, Vienna has continued to be the first-port of call for music lovers and classical musicians alike. Every night the Viennese concert halls are alive with Mozart and Strauss' compositions, brought to life by some of the best orchestras in the world.
If it's Mozart that you're looking for then there are several venues that you can check out. Expect to be taken on a journey back in time as the performers dress in traditional 18th century clothing and wigs to make your night all the more authentic and magical. There are three main halls which host the Mozart music nights. The Musikverein was inaugurated in 1870 by the Emperor Franz Joseph and the Golden Hall is the permanent home of the Vienna Philharmonic Orchestra. Similarly, the Vienna State Opera House  was opened in 1869 with a gala performance of Mozart's famous opera Don Giovanni.
Lastly, the Wiener Konzerthaus was completed in 1913 and is the seat of the Viennese Symphony Orchestra. You also have the option of starting your evening like Austrian royalty, by upgrading your ticket. VIP tickets to these events get you a gourmet meal before the evening's entertainment, a ride in a horse-drawn carriage and the opportunity to meet the performers.
If you've had enough of Mozart, or want to try something different, then why not try going to the Schonbruhn Palace, one of the most beautiful baroque palaces in Europe? You have the choice of taking a guided tour of the palace, which is now a UNESCO world heritage site because of its historical importance and elaborate gardens, before sitting down to a three course meal and a classical music concert.
609 Reviews
Treat yourself to a Schönbrunn Palace experience with a combination ticket that includes an audio tour, dinner and classical concert. The UNESCO-listed ... Read more
Location: Vienna, Austria
Duration: Self Guided Tour: 1 hour
Dinner: 6:30pm
Concert duration: 1,5 hours with intermission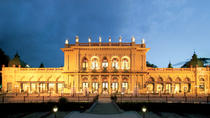 94 Reviews
Enjoy a gourmet dinner and classical Viennese concert at the Kursalon Vienna with this dinner and performance combo. Savor a 4-course meal of fine Austrian ... Read more
Location: Vienna, Austria
Duration: 4 hours (approx.)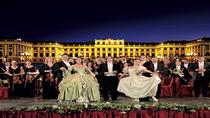 211 Reviews
Listen to the music of Mozart and Strauss in the superb setting of the Orangery at Schonbrunn Palace. Accompanied by renowned musicians, singers and ballet ... Read more
Location: Vienna, Austria
Duration: 90 minutes (approx.)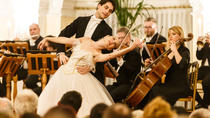 50 Reviews
Delight in an evening of classical Viennese music at the acclaimed Kursalon Vienna concert hall, where the waltz was popularized in the 19th century thanks to ... Read more
Location: Vienna, Austria
Duration: 2 hours (approx.)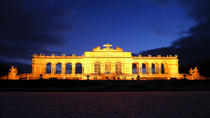 66 Reviews
Enjoy a royal evening at Schonbrunn Palace, the former summer residence of the imperial family. Schonbrunn is considered one of the most beautiful Baroque ... Read more
Location: Vienna, Austria
Duration: 4 hours (approx.)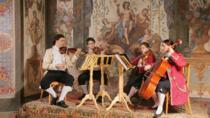 10 Reviews
Chamber music concert performed by the "Mozart Ensemble"- String Quartet. We play in the oldest concert hall in Vienna, the "Sala Terrena", ... Read more
Location: Vienna, Austria
Duration: 90 minutes (approx.)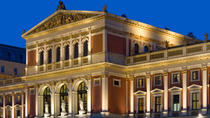 261 Reviews
For a special evening out in Vienna, book your tickets for the Vienna Mozart Concert at the Musikverein. Dressed in historical costumes and wigs, the Vienna ... Read more
Location: Vienna, Austria
Duration: 2 hours (approx.)
38 Reviews
Spend a music-filled evening in Vienna with this memorable package that combines a Vienna Mozart concert with a 3-course dinner and aperitif at the elegant ... Read more
Location: Vienna, Austria
Duration: 4 hours (approx.)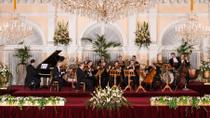 4 Reviews
Treat yourself to an enchanting evening of classical music this festive season in the elegant setting of the Kursalon Vienna concert hall. During the 2-hour ... Read more
Location: Vienna, Austria
Duration: Varies
3 Reviews
Enjoy a memorable night out in Vienna with this gourmet dinner and Mozart concert package. Savor a 3-course dinner and aperitif at the elegant restaurant ... Read more
Location: Vienna, Austria
Duration: 4 hours (approx.)