Reynisfjara Beach Tours
The enigmatic black pebble beach that is Reynisfjara is located just a few minutes outside Vik, halfway between Reykjavik and Höfn. This beach is one of the most heavily photographed sites in Iceland, mostly thanks to the mysterious black basalt Reynisdrangar columns that protrude out of the North Atlantic Ocean and line the beach, resembling a bizarre church organ out of a fairy tale. Rumor has it that the stacks originated when three trolls, pulling a three-masted ship to shore, were petrified and turned into needles of rock after being caught by surprise by dawn.
But more than just a piece of Icelandic folklore, the cliffs surrounding Reynisfjara Beach also play an important role during breeding season, as they become host to several bird species, including the much sought-after puffin. The basalt cliffs are flanked by black sand and pebble, which sometime make way for secretive caves like Hálsanefshellir and pyramid structures that will certainly have visitors scratch their heads, wondering how such magnificent formations were created.
Insider Tip: For the best chance of observing puffins playing on the cliffs and in the sea, visit the beach in summer.
Practical Info
Reynisfjara Beach is easily accessible from Vik i Myrdal on foot, although the Atlantic Ocean is quite treacherous in these parts during certain months of the year—visitors should not venture out too close to the shore. Vik can be reached from Reykjavik by car via route 1 and 215 in two hours (185 km) or 3.5 hours via buses 11 and 51. The nearby Dyrhólaey promontory (accessible via route 1 and route 218) also offers striking views of Reynisfjara Beach.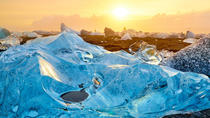 8 Reviews
Enjoy a Private Tour along the South Coast of Iceland to the Glacier Lagoon (Jökulsárlón). This tour is tailored to your interests and needs ... Read more
Location: Reykjavik, Iceland
Duration: 14 hours (approx.)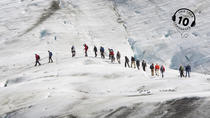 2 Reviews
Discover the natural beauty of Iceland on this 11-hour south coast glacier tour from Reykjavik. Delve into the Icelandic countryside and listen as your ... Read more
Location: Reykjavik, Iceland
Duration: 11 hours (approx.)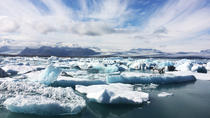 This immersive day trip to the outstanding south of Iceland covers it's diverse landscapes of farmlands, waterfalls such as Seljalandsfoss and Urriðafoss, ... Read more
Location: Reykjavik, Iceland
Duration: 15 hours (approx.)
2 Reviews
Take a trip from Reykjavik to the scenic south coast of Iceland on this full-day, guided tour. Explore Skógafoss Waterfall, Reynisfjara Beach and other ... Read more
Location: Reykjavík, Iceland
Duration: 10 hours (approx.)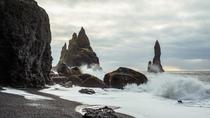 14 Reviews
The South Shore Adventure From Reykjavík tour will take you on a 10-hour tour in a small group setting, along the south coast of Iceland. Let the ... Read more
Location: Reykjavik, Iceland
Duration: 10 hours (approx.)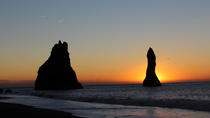 5 Reviews
An ideal retreat for nature lovers alike, travel with a small group on this awe-inspiring route to the southern-most tip of Iceland. On this scenic trip to ... Read more
Location: Reykjavík, Iceland
Duration: 10 hours (approx.)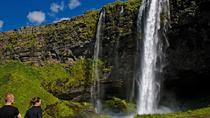 41 Reviews
Join this fascinating full-day tour and discover Iceland's South Coast for yourself! You'll start with visiting two magnificent waterfalls: Seljalandsfoss, ... Read more
Location: Reykjavik, Iceland
Duration: 10 hours (approx.)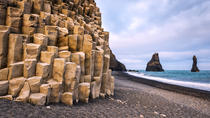 57 Reviews
Explore beaches, glaciers, and volcanoes along the south coast of Iceland on this 11-hour day trip from Reykjavik. Travel along the southern shores of Iceland ... Read more
Location: Reykjavik, Iceland
Duration: 11 hours (approx.)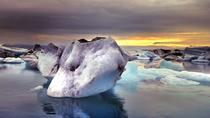 61 Reviews
Discover the piercing blue chunks of ice floating in the Jökulsárlón Glacier Lagoon on this all-day tour . During a minibus tour, enjoy the ... Read more
Location: Reykjavik, Iceland
Duration: 14 hours (approx.)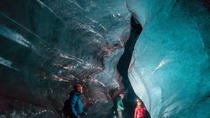 7 Reviews
This 3-day tour of the Golden Circle and South Coast Ice Cave Adventure takes you to all of the major highlights of the famous Golden Circle as well as the ... Read more
Location: Reykjavik, Iceland
Duration: 3 days (approx.)