No reviews, be the first!
Address:

Maironio gatvė 8-1, Vilnius, Lithuania 01124

Hours:

May–Sept 11am-7pm; Oct–Apr 5pm–7pm
St. Anne's Church Tours
The decorative brick towers, rose windows and spires of this flamboyant late-Gothic church were finished in 1501, and today it is one of Old Town's best-loved landmarks. 
The church was constructed on the site of an earlier wooden church first mentioned in 1394. St Anne's was designed by either Polish architect Michael Enkinger, who built a church of the same name in Warsaw, or the Bohemian Benedikt Rejt, who had a hand in building Prague Castle. Its ornate multi-patterned façade bristles with arcades, arches, flying buttresses and gargoyles.
Inside, the church's single nave is surprisingly austere, with high vaulted ceilings and plain walls with little adornment except carved wooden pews and lecterns. Much of the original stained glass was destroyed by Napoleon's troops when they were stationed here in 1812, despite the apocryphal tale that he apparently loved the church so much he wanted to "carry it home in the palm of his hand."
The freestanding, clumsy Neo-Gothic bell tower to the right of the main entrance to St Anne's was an afterthought added in 1873; the church close by is St Francis and St Bernadine; together the three buildings comprise the Bernadine Priory.
Practical Info
St Anne's Church is open from 11 a.m. until 7 p.m. in the summer months (May through September) and from 5 p.m. to 7 p.m. the rest of the year. Mass takes place Monday through Saturday at 6 p.m., and twice on Sunday at both 9 a.m. and 11 a.m. Admission is free.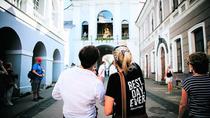 17 Reviews
See top Vilnius attractions, visit quirky neighborhoods and sample tasty Lithuanian tidbits and beer on a 3-hour city walking tour! With a local guide to show ... Read more
Location: Vilnius, Lithuania
Duration: 3 hours (approx.)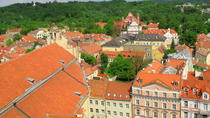 1 Review
Explore Vilnius' heritage and culture on a 3-hour private city tour with a personal guide, and take in the most iconic sights of Lithuania's historic capital. ... Read more
Location: Vilnius, Lithuania
Duration: 2 hours (approx.)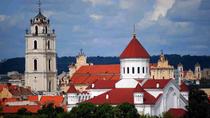 2 Reviews
Embark on this unique Vilnius City tour and marvel at some of Vilnius' most iconic sights such as the architectural stunning old town, Napoleon's beloved St. ... Read more
Location: Vilnius, Lithuania
Duration: 3 hours (approx.)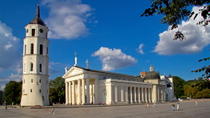 This private walking tour starts at the very heart of Vilnius - the Valley of Shventaragis and finishes at the miraculous image of the Madonna in Gate of Dawn.
Location: Vilnius, Lithuania
Duration: 2 hours 30 minutes (approx.)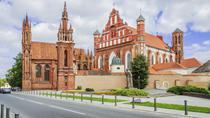 Enjoy a private walking tour of Uzhupis (Užupis) in Vilnius - though this neighbourhood spans only two streets and an alleyway, you can spend an entire day ... Read more
Location: Vilnius, Lithuania
Duration: 2 hours 30 minutes (approx.)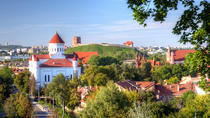 This tour covers panoramas from different places around old town and a visit to the bohemian Vilnius district – the Republic of Uzupis, which has his own ... Read more
Location: Vilnius, Lithuania
Duration: 2 hours (approx.)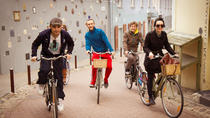 Find out Vilnius story and most visited sites on a bike! Licensed tour guide will provide you will all info and will answer to your questions about Vilnius ... Read more
Location: Vilnius, Lithuania
Duration: 3 hours (approx.)
We have planned an agenda of local best hits to spend a week in all three Baltic states. Not superficial, but full of authentic and ... Read more
Location: Vilnius, Lithuania
Duration: 8 days (approx.)