54 Reviews
Address:

800 F Street NW, Downtown, Washington D.C. 20004, USA

Hours:

Opens daily between 8:30am–10am; closes between 4–8pm. Closed Nov 25 and Dec 25.

Admission:

Varies
If you've ever wanted to step into James Bond's shoes and live a glamorous spy life, the International Spy Museum is the place to learn the secrets. One of Washington DC's hottest attractions, the museum is flashy—an engaging experience that illustrates high-tech gadgetry, notorious spy cases, secret methods and the not-so-pleasant consequences of being an international person of mystery.
The much-acclaimed museum of espionage gives spy fans their fill of cool gadgets and interactive displays. All visitors are invited to play the role of a secret agent by adopting a cover at the start of their visit. Throughout the museum, work to identify disguises, listen to bugs and spot hidden cameras. Many of the exhibits are historical, focusing on the Cold War in particular (a recreation of the tunnel under the Berlin Wall is an eerie winner).
In addition, the museum hosts a huge range of special activities including KidSpy Overnight, a spy-themed slumber party, and Spy at Night, a themed hour-long role-play/puzzle challenge for adults.
Practical Info
The International Spy museum is located on F Street NW, near the J Edgar Hoover FBI Building and the National Archives. The museum is accessible by metro and bus. Keep in mind, the museum is extremely popular with kids, and lines form early to get in. There's also a shop with everything you need for your next secret mission.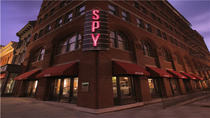 178 Reviews
At Washington DC's International Spy Museum, enter a world of gadgets, weapons, cameras, vehicles and technologies used for espionage throughout the world. ... Read more
Location: Washington D.C., District of Columbia
Duration:
Varies
Design your own tour of Washington, DC, to ensure you visit every must-see location on your wish list. Choose between numerous military and DC area sites to ... Read more
Location: Washington, District of Columbia
Duration: Flexible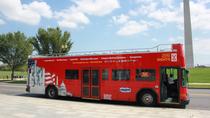 25 Reviews
Enjoy easy transportation across the city by double-decker bus on three sightseeing loops with this hop-on hop-off tour in Washington DC. With a 24-hour pass, ... Read more
Location: Washington D.C., District of Columbia
Duration: 24 or 48 hours from time of redemption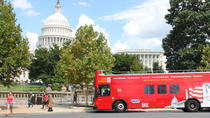 47 Reviews
Explore the best of Washington DC at your own pace with this 48-hour hop-on hop-off bus pass and admission to up to five city attractions. Admire famous ... Read more
Location: Washington D.C., District of Columbia
Duration: 48 hours from time of voucher exchange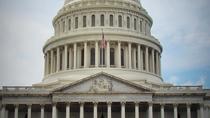 Take a relaxing day trip by rail from New York to Washington DC and enjoy a double-decker tour, which will take you past DC's top monuments and museums. Enjoy ... Read more
Location: New York, New York
Duration: 16 hours (approx.)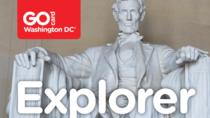 4 Reviews
Enjoy savings and flexibility with the Washington DC Explorer Pass. This multi-attraction pass, valid for 30 days after your first use, provides admission to ... Read more
Location: Washington D.C., District of Columbia
Duration: Valid for 30 days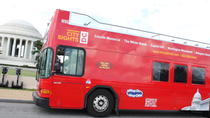 12 Reviews
A hop-on hop-off bus tour is an ideal way to see Washington DC's landmarks, memorials and monuments. View the most famous monuments and landmarks, rich with ... Read more
Location: Washington D.C., District of Columbia
Duration: Valid for one day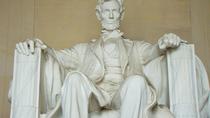 If Washington DC is on your 'must do' list, then this easy day trip from New York City is for you. A short flight, some sightseeing and dining will round out a ... Read more
Location: New York, New York
Duration: 16 hours (approx.)
62 Reviews
Explore Washington DC at your leisure on a hop-on hop-off trolley and see the city's landmarks illuminated on a guided night tour with this super saver combo. ... Read more
Location: Washington D.C., District of Columbia
Duration: 1 day (approx.)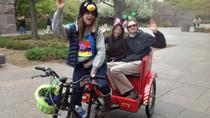 This unique tour by pedicab lets you taste Washington DC's finest wines, Champagne or liquors while seeing some of the city's most famous historic ... Read more
Location: Washington D.C., District of Columbia
Duration: 60 minutes (approx.)