8 Reviews
Address:

555 Pennsylvania Avenue, Washington, D.C., USA

Hours:

Open daily from 9 a.m. to 5 p.m. Closed Thanksgiving, Christmas and New Year's Day.

Admission:

Adults (19+) $22.95, Seniors (over 65) $18.95, Youth (7 to 18) $13.95, Children (6 and younger) Free
Straight off the wire and into the museum, the Newseum makes today's front-page news part of its exhibits. More than 700 daily newspapers from around the world submit a digital front page 
to the Newseum and more than 80 are printed for display. 
These front pages collaborate to tell the rest of the museum's stories, too, as most of the major exhibits began as front-page stories. Permanent exhibits include the 9/11, Berlin Wall and First Amendment Galleries; hands-on experiences in both the NBC Interactive Newsroom and HP New Media Gallery; and the awe-inspiring Pulitzer Prize Photographs gallery that shows the world's largest collection of winning images. And the Newseum doesn't ignore the struggles and sacrifice that come from covering the world's biggest stories, either, as the Journalist Memorial Gallery is updated each year with the names of brave journalists, photographers, editors and broadcasters killed in the line of duty. 
The 250,000-square-foot, seven-story Newseum is something of an architectural landmark on Pennsylvania Avenue. In total, the building houses 14 galleries, 15 theaters and two live broadcast news studios that have hosted ABC's This Week with George Stephanopoulos and Al Jazeera's America Tonight.
Since moving to its current location in 2008, from Arlington, Virginia, the Newseum has become one of Washington's most popular attractions. It doesn't take visitors long to appreciate the 
Newseum's hands-on dedication to both news stories and the people who capture them. 
Practical Info
Newseum is located at 555 Pennsylvania Ave., in Washington D.C. It's just a few blocks from both the White House and the Smithsonian Museum. The closest metro stations are Judiciary Square and Archives/Navy Memorial-Penn Quarter.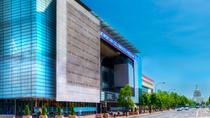 42 Reviews
At the Newseum in Washington DC, immerse yourself in the culmination of five centuries of news history with up-to-date technology and hands-on exhibits. ... Read more
Location: Washington D.C., District of Columbia
Duration: Varies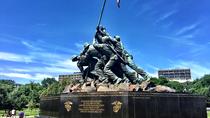 Enjoy all the sites of our nation's capital from the luxury of your premium SUV, 15-passenger van,or a Coach on a 3 hour guided tour of Washington DC. Start ... Read more
Location: Washington, District of Columbia
Duration: Flexible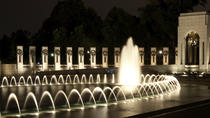 33 Reviews
DC after dark wonder is a comprehensive tour with the guide directing you to all the monuments and memorials at a wonderful pace while giving you fascinating ... Read more
Location: Washington, District of Columbia
Duration: 3 hours (approx.)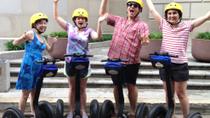 9 Reviews
This Segway tour provides an overview of the National Mall from the Capitol Building to the Lincoln Memorial.
Location: Washington, District of Columbia
Duration: 2 hours 30 minutes (approx.)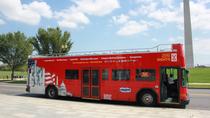 41 Reviews
Enjoy easy transportation across the city by double-decker bus on three sightseeing loops with this hop-on hop-off tour in Washington DC. With a 24-hour pass, ... Read more
Location: Washington D.C., District of Columbia
Duration: Varies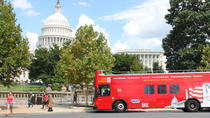 52 Reviews
Explore the best of Washington DC at your own pace with this 48-hour hop-on hop-off bus pass and admission to up to five city attractions. Admire famous ... Read more
Location: Washington D.C., District of Columbia
Duration: Varies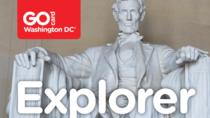 6 Reviews
Enjoy savings and flexibility with the Washington DC Explorer Pass. This multi-attraction pass, valid for 30 days after your first use, provides admission to ... Read more
Location: Washington D.C., District of Columbia
Duration: Varies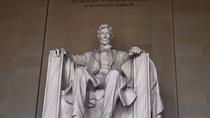 5 Reviews
This is a 3 hour mid-morning tour of Washington DC. Stops include popular sites including The Capitol building, the White House, World War ll Memorial, the ... Read more
Location: Washington, District of Columbia
Duration: 3 hours (approx.)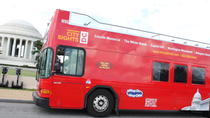 15 Reviews
A hop-on hop-off bus tour is an ideal way to see Washington DC's landmarks, memorials and monuments. View the most famous monuments and landmarks, rich with ... Read more
Location: Washington D.C., District of Columbia
Duration: Flexible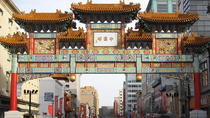 Cruise around DC with wine or bubbly in hand (BYOB) breezing through penn quarter, chinatown, and metro center areas
Location: Washington, District of Columbia
Duration: 40 minutes (approx.)