To some, Washington DC means white marble, verdant lawns, and the colorful, ritualistic pageantry of American politics: the Capitol dome; limousine processions on Inauguration Day; the mournful, somber, stately changing of the guard at Arlington National Cemetery. To others, D.C. is a bustling metropolis, filled with chic bars, ethnic diversity, and a soft undercurrent of the American South. To those that know, it is all these things.
Day 1: Welcome to D.C.
There are so many things to do in Washington D.C., where does one begin? Best bet is to sate that cultural craving and head off to see some sites either guided by day, by night, or by hop-on-hop-off trolley. Depending on what option you choose, you might consider purchasing a Power Pass in order to save some money.
Day 2: Mount Vernon
Your bearings made, spend today in Mt. Vernon, the land of America's first president, general George Washington. A half-day tour of the mansion and farm of this widely-loved icon will give you a good sampling of the beautiful Virginian land and how life was lived those two-hundred odd years ago. Take lunch and consider spending the afternoon shopping in Georgetown, before heading back to DC for a relaxing and scenic dinner cruise.
Day 3: Relax and Sightsee
With so many things to do in DC, you might be feeling overwhelmed, but there's no reason to (you're on vacation, after all!). Washington DC will share its majesty with you whether you're taking a morning jog down the famous Potomac, or Segwaying your way through its many monuments, or stopping in on some of its famous restaurants and bars. The Round Robin bar in the Willard Hotel is famous for its history of notable guests, knowledgeable bartenders, and tasty mint juleps. Highly recommended.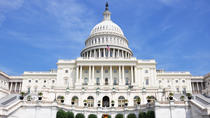 678 Reviews
Experience Washington DC's most sought-after attractions like a true VIP insider. Beat the long lines and enjoy reserved entry to the US Capitol Building for a ... Read more
Location: Washington D.C., District of Columbia
Duration: 8 hours (approx.)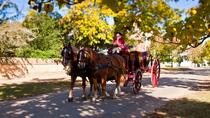 35 Reviews
Get an in-depth experience of colonial America and the Revolutionary War when you delve into Colonial Williamsburg's interactive world. Visit colonial-era ... Read more
Location: Williamsburg, Virginia
Duration: Flexible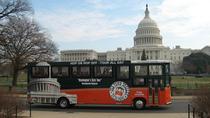 1335 Reviews
Discover Washington DC at your leisure with a one-day ticket on the Hop-on Hop-off Trolley Tour. Create your own itinerary to see the most popular sights of ... Read more
Location: Washington D.C., District of Columbia
Duration: 1 day (approx.)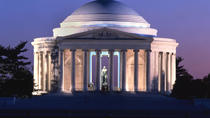 675 Reviews
Take a guided evening tour of Washington DC's monuments and memorials -- majestic by day and spectacular when floodlit at night! See the Lincoln Memorial and ... Read more
Location: Washington D.C., District of Columbia
Duration: 3 hours (approx.)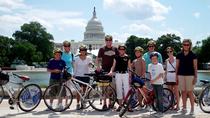 85 Reviews
The Washington DC Capital Sites Bike Tour is a safe and enjoyable cycling trip of the most popular sights of Washington. Sites you will see include the ... Read more
Location: Washington D.C., District of Columbia
Duration: 3 hours (approx.)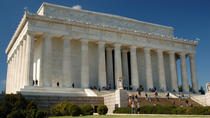 441 Reviews
See the very best of Washington DC in one day! Aboard a state-of-the-art, luxury 30-passenger coach for a narrated 6-hour tour, see the White House, the ... Read more
Location: Washington D.C., District of Columbia
Duration: 6 hours (approx.)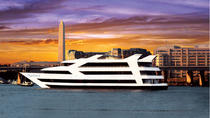 41 Reviews
Experience the Potomac River on a sunset dinner, dancing and sightseeing cruise, where you'll see Washington DC's famous skyline from a luxury boat. As your ... Read more
Location: Washington D.C., District of Columbia
Duration: 3 hours (approx.)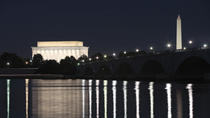 118 Reviews
Experience a whole different side of Washington, DC during our Monuments By Night tour! Climb into our all-electric Red Roadsters and tour the National Mall in ... Read more
Location: Washington D.C., District of Columbia
Duration: 2 hours (approx.)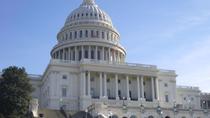 91 Reviews
See the most famous landmarks in Washington DC on this 2-day coach and tram tour. Visit top DC attractions including the White House Visitor Center, US ... Read more
Location: Washington D.C.
Duration: 2 days (approx.)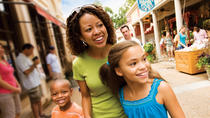 7 Reviews
Take a break from Washington DC sightseeing at Bush Gardens Williamsburg! This European-themed park offers fun for the whole family, from roller coasters to ... Read more
Location: Williamsburg, Virginia
Duration: 1 day (approx.)