While there are world-famous museums in various cities around the globe, you would be hard-pressed to find a city with more high-quality museums than Washington DC. The United States's capital city's museums run the gambit from art houses to completely free Smithsonian Museums to niche galleries. The best museums in DC showcase everything from national treasures to tricks of the spy trade.
Smithsonian Museums
The Smithsonian Institution is the world's largest museum and research complex, housing 19 museums and galleries, as well as the National Zoo, in Washington DC. In addition to the impressive breadth and depth of the collections, the Smithsonian museums are all completely free to visitors. A few of the can't-miss Smithsonian museums include the National Museum of Natural History, the National Air and Space Museum, and the U.S. Holocaust Memorial Museum. All are accessible from the National Mall on foot. The Air and Space Museum, in particular, is popular with families and children.
Newseum
The Newseum is a unique, fascinating museum. While it has cemented itself firmly in the hearts of Washingtonians, it's still relatively unknown to many tourists. The Newseum depicts current affairs and U.S. and international history through the vantage point of journalists. Take, for instance, the 9/11 exhibit, in which visitors watch videos, read accounts, and see photos all taken and told by the journalists who were on the ground on that fateful day. Visitors can become an anchor for an afternoon and record their own news segment, complete with reading from a teleprompter. At more than $20 for an adult ticket, the Newseum is expensive by DC museum standard, but it's worth every penny. (Discounts are available for youth, children, seniors, students, and members of the military.)
Spy Museum
At the highly interactive Spy Museum, visitors furtively crawl through air ducts and decode messages, all while learning the history and contemporary culture of international spies. In addition to the normal exhibits, the Spy Museum offers several games - including a GPS-based mission that sends patrons around the city to solve a mystery.
Phillips Collection
Located on a quiet backstreet off in the popular, upscale Dupont Circle neighborhood, the Phillips Collection houses over 3,000 works of art. The intimate house feels like home as you browse paintings by Renoir, van Gogh, and O'Keeffe. The museum takes pride in growing its collection to include contemporary works, as well. The Phillips Collection opened in 1921 and really is truly a hidden gem in DC.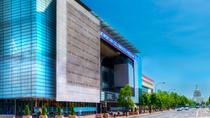 29 Reviews
At the Newseum in Washington DC, immerse yourself in the culmination of five centuries of news history with up-to-date technology and hands-on exhibits. ... Read more
Location: Washington D.C., District of Columbia
Duration: Varies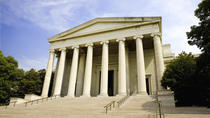 5 Reviews
With an art historian as your guide, take a three-hour small-group tour of the West Building of the National Gallery of Art in Washington DC. In a group of no ... Read more
Location: Washington D.C., District of Columbia
Duration: 3 hours (approx.)
1236 Reviews
Discover Washington DC at your leisure with a one-day ticket on the Hop-on Hop-off Trolley Tour. Create your own itinerary to see the most popular sights of ... Read more
Location: Washington D.C., District of Columbia
Duration: 1 day (approx.)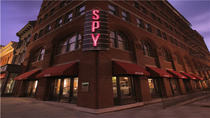 178 Reviews
At Washington DC's International Spy Museum, enter a world of gadgets, weapons, cameras, vehicles and technologies used for espionage throughout the world. ... Read more
Location: Washington D.C., District of Columbia
Duration:
Varies
62 Reviews
Explore Washington DC at your leisure on a hop-on hop-off trolley and see the city's landmarks illuminated on a guided night tour with this super saver combo. ... Read more
Location: Washington D.C., District of Columbia
Duration: 1 day (approx.)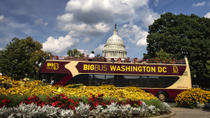 597 Reviews
As the authorized concessionaire of the National Park Service, the Big Bus tour is the official sightseeing tour of the National Mall. Explore the most popular ... Read more
Location: Washington D.C., District of Columbia
Duration: Varies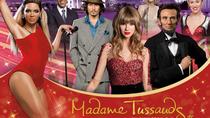 23 Reviews
Madame Tussauds gives you an interactive, full-sensory experience where you can touch, see and hear historical events and celebrities in a way unlike ever ... Read more
Location: Washington D.C., District of Columbia
Duration: Flexible
1 Review
Take one giant leap into the unique collection at the Smithsonian National Air and Space Museum, covering the United States' world famous space program. The ... Read more
Location: Washington, District of Columbia
Duration: 2 hours 30 minutes (approx.)
Take one giant leap into the unique collection at the Smithsonian National Air and Space Museum, covering the United States' world famous space program. The ... Read more
Location: Washington, District of Columbia
Duration: 2 hours 30 minutes (approx.)
Make the most of your visit to DC on this comprehensive 5 hour semi-private tour welcoming no more than 8 guests. Our guide will show you the iconic monuments ... Read more
Location: Washington, District of Columbia
Duration: 5 hours (approx.)