In 1912, the United States was given 3,020 cherry trees as a gift of friendship, which were planted around Washington DC. Today, locals and visitors can enjoy taking in the beautiful bright pink of these trees, which have actually grown in number.

While spring is the best time to see the cherry trees in bloom, the exact dates vary each year. Usually, the beginning of April is when you'll find them at their peak. This is why the National Cherry Blossom Festival takes place in West Potomac Park from the end of March to mid-April. Some experiences to take part in include a parade, kite-flying competitions, fireworks, cherry-inspired foods and drinks and the largest Japanese cultural festival in the country.

West Potomac Park isn't the only place to see cherry trees. The other two most popular places to take in the cherry trees are the East Potomac Park and the grounds of the Washington Monument. That being said, there are quieter places beyond the Tidal Basin to take in the natural beauty of these plants. The National Arboretum is home to about 1,600 cherry trees (with over 76 varieties) in their research and display collections and attracts fewer crowds than the Tidal Basin area. Make sure to find the extra special Okami cherry tree, which tends to bloom much earlier than the other cherry tree varieties and have a darker, richer color. Additionally, you can stroll the streets of Foxhall Village near Georgetown, which are lined with the beautiful cherry trees. The 1,200-acre (486-hectare) Anacostia Park also allows visitors to experience Washington DC's vibrant cherry trees through gardens, trails and shoreline walks.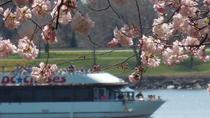 20 Reviews
Witness the wondrous spectacle of Washington DC's famous cherry blossom trees in full bloom on this weekend cruise on the Potomac River. See top DC attractions ... Read more
Location: Washington D.C., District of Columbia
Duration: 50 minutes (approx.)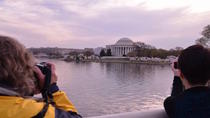 Springtime in Washington DC means cherry blossoms! And one of the best places to shoot them is at the FDR Memorial along the Tidal Basin, where the photo ... Read more
Location: Washington, District of Columbia
Duration: Flexible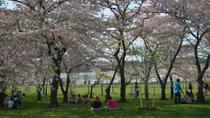 2 Reviews
See Washington DC's colorful cherry blossom trees in full bloom on a 3-hour Segway tour, taking place from mid- March to mid-April. Coinciding with the ... Read more
Location: Washington D.C., District of Columbia
Duration: 3 hours (approx.)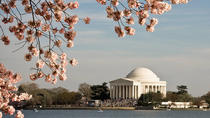 Enjoy a 5-day tour of Washington, DC, our nation's capital during the cherry blossom festival. Your tour includes a visit to Ford's Theater, the WWII Memorial, ... Read more
Location: Boston, Massachusetts
Duration: 5 days (approx.)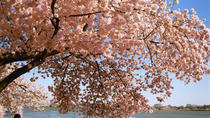 Hear the story about how three thousand Japanese cherry trees arrived in America's capital during this two-hour walking tour given in conjunction with the ... Read more
Location: Washington, District of Columbia
Duration: 2 hours (approx.)