The Battle of Gettysburg, the architecture of Thomas Jefferson, General Washington's mausoleum; it would be a shame to visit DC and miss out on all the surrounding area has to offer. Consider portioning some of your time in this historical city to its gorgeous countryside and impressive areas of interest.
A short day trip away from DC is a beautiful expanse of Pennsylvanian land known as Gettysburg. Aside from pointing-out where how the battle developed and where Lincoln gave his famous speech, your tour guide can offer you an encyclopedic knowledge of the notorious battlefield and the notable aspects of its surrounding landscape, including information on the home of George Washington Shriver and the bloody site where Confederate sharpshooters were killed.
Mt. Vernon, home of America's first president and general of the Continental Army, is located in picturesque Virginia. The 500-acre former plantation is a wealth of information about the life and times of George Washington and the early shaping of the nation. Along the way, you'll stop is the seaport town of Old Alexandria where there's good shopping to be had, visit Fort Washington, and see the famous Pentagon.
Another beautiful day trip from DC is a visit to the mountainside plantation of inventor, architect, musician, artist, and one-time President of the United States, Thomas Jefferson in Monticello. Along this tour, you will explore famous homes, battlefields, and architectural masterpieces of the Civil War era. Snuggled in the Virginian mountains, this beautiful wealth of history and information about one of America's greatest heroes has been described by Budget Traveler as 'one of eight destinations any American should visit.' Don't miss it!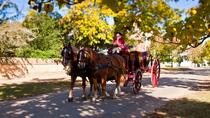 35 Reviews
Get an in-depth experience of colonial America and the Revolutionary War when you delve into Colonial Williamsburg's interactive world. Visit colonial-era ... Read more
Location: Williamsburg, Virginia
Duration: Flexible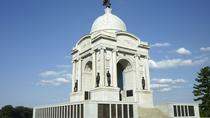 41 Reviews
Witness landmarks and monuments relating to the Battle of Gettysburg on this guided bus tour of the carefully restored battlefield. Hear your knowledgeable ... Read more
Location: Gettysburg, Pennsylvania
Duration: 2 hours (approx.)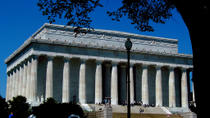 244 Reviews
Explore Washington DC's top landmarks and monuments on a 3- or 6-hour tour by deluxe coach with full narration from an expert guide throughout the tour. Stop ... Read more
Location: Washington D.C., District of Columbia
Duration: Varies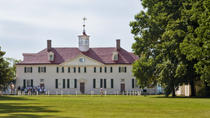 163 Reviews
Learn about the life of George Washington, first president of the United States, on this guided tour of Mount Vernon, Washington's home of more than 40 years. ... Read more
Location: Washington D.C., District of Columbia
Duration: 5 hours (approx.)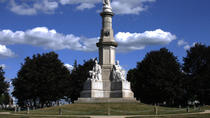 332 Reviews
Witness the site of the largest battle ever fought on US soil on this day trip from Washington DC to Gettysburg, Pennsylvania. Relax on a picturesque drive ... Read more
Location: Washington D.C., District of Columbia
Duration: 10 hours 30 minutes (approx.)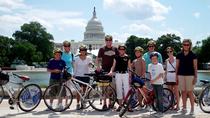 85 Reviews
The Washington DC Capital Sites Bike Tour is a safe and enjoyable cycling trip of the most popular sights of Washington. Sites you will see include the ... Read more
Location: Washington D.C., District of Columbia
Duration: 3 hours (approx.)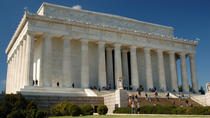 441 Reviews
See the very best of Washington DC in one day! Aboard a state-of-the-art, luxury 30-passenger coach for a narrated 6-hour tour, see the White House, the ... Read more
Location: Washington D.C., District of Columbia
Duration: 6 hours (approx.)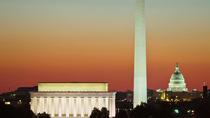 97 Reviews
Join this open-air, London style double-decker bus tour that allows you to see America's Capital City when she's at her most beautiful: by twilight! On this ... Read more
Location: Washington, District of Columbia
Duration: 3 hours 30 minutes (approx.)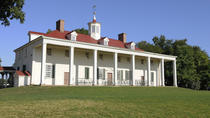 293 Reviews
Veer from the standard Washington, DC, tourist path with this insightful 6.5-hour Mount Vernon cruise and tour. Your Mount Vernon boat tour kicks off with a ... Read more
Location: Washington D.C., District of Columbia
Duration: 6 hours 30 minutes (approx.)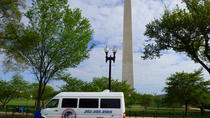 42 Reviews
Discover the major points of interest in Washington, DC on this guided, 7-hour, sightseeing tour. This small-group bus tour visits many of the famous monuments ... Read more
Location: Washington, District of Columbia
Duration: 7 hours (approx.)