In the first half of the 20th century, an English academic called Tolkien dreamed up a world called Middle-earth, largely based on his childhood in Birmingham, Middle England. The result was the written trilogy,
The Lord of the Rings
. In the first years of the 21st century, a New Zealand filmmaker called Jackson took those stories of Middle-earth and made them into visual feasts, a trilogy of films –
The Fellowship of the Ring
in 2001,
The Two Towers
in 2002 and
Return of the King
in 2003. Peter Jackson also turned to the landscapes of his childhood for Middle-earth, but halfway across the world, in the stunning landscapes of New Zealand.
At home in Wellington, Jackson had at his fingertips a diverse array of landscapes and locations that would make filmmakers around the world envious. He chose the rolling hills of Matamata for Hobbiton, the volcanic region of Mt Ruapehu as the fiery Mt Doom where The Ring was forged and Queenstown and its surroundings for the Eregion Hills, the Pillars of Argonath and other scenic locations.

His use and adaptation of the landscape was so visionary and so committed that many sites where filming took place have been kept as he left them – you can visit the Shire, the Gardens of Isengard where Gandalf rode to see Saruman and Orcs felled the trees, the River Anduin where Aragon was washed ashore after the attack of the Wargs, and Helms Deep. The magnificent Fernside Lodge was used for Lothlorien and the white bridge lives on keeping Lothlorien alive. Rivendell, where Frodo recovered from his knife attack, still resounds with storytelling.
The Lord of the Rings on film won a total of 17 Academy Awards, a mammoth haul, and firmly put New Zealand on the map as a place to make movies – both for its talented actors and crews and for its amazing natural beauty. Middle-earth became a real and lasting place in the world. Now that's a testament to good storytelling.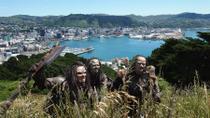 156 Reviews
Explore Middle-earth on this 'Lord of the Rings' location tour. Re-create scenes from 'The Lord of the Rings' book and movies, and see how Middle-earth was ... Read more
Location: Wellington, New Zealand
Duration: 8 hours (approx.)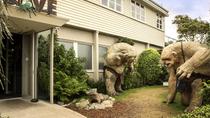 64 Reviews
Tour an exhibition hall of the world's leading special effects studios at Weta Workshops, a must-see destination for 'The Lord of the Rings' fans visiting New ... Read more
Location: Wellington, New Zealand
Duration: 2 hours 30 minutes (approx.)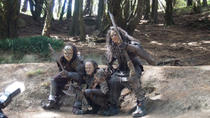 103 Reviews
Follow in the footsteps of Bilbo, Frodo and Gandalf on a half-day 'Lord of the Rings' tour from Wellington. See where Middle-earth was created in New Zealand's ... Read more
Location: Wellington, New Zealand
Duration: 4 hours (approx.)
4 Reviews
Half day Lord of the Rings location tour brings the best  locations in Wellington City. This is the best way to see Wellington's Lord of the Rings locations in ... Read more
Location: Wellington, New Zealand
Duration: 4 hours (approx.)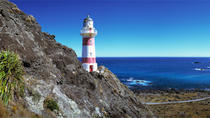 17 Reviews
Get off the beaten track with this tour to Palliser Bay! Visit Lake Ferry and the fishing village of Ngawi where you can take in the stunning views of this ... Read more
Location: Wellington, New Zealand
Duration: 9 hours (approx.)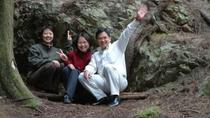 21 Reviews
See Middle-earth for yourself on this scenic tour of The Lord of the Rings outdoor filming locations in the Wellington area. Travel around in a comfortable ... Read more
Location: Wellington, New Zealand
Duration: Flexible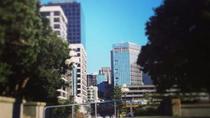 10 Reviews
Spend time with a local guide walking the streets of Wellington and explore the history, culture and lifestyle of "the World's Coolest Little Capital". ... Read more
Location: Wellington, New Zealand
Duration: 2 hours (approx.)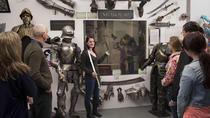 Enter the world of Weta Workshop with There and Back Again: The Full Experience, a guided round trip by Weta Studio Tours! You'll enjoy return transfers from ... Read more
Location: Wellington, New Zealand
Duration: 4 hours (approx.)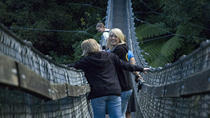 Combine our Valley and Wellington Movie Tours for this full-day tour of fun with Wellingtons biggest Lord of the Rings and scenic tour.  Let us show you the ... Read more
Location: Wellington, New Zealand
Duration: 8 hours 30 minutes (approx.)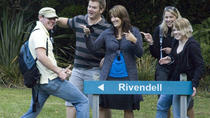 Escape the city to experience the natural outer region of Wellington as we take you on our Lord of the Rings location tour.  Learn how Peter Jackson and his ... Read more
Location: Wellington, New Zealand
Duration: 4 hours 30 minutes (approx.)