Wellington is at the heart of New Zealand – it's the southern-most city on the North Island, and the country's capital. It is compact, wrapped around a beautiful harbor, with those beautiful green hills you expect from New Zealand. Carved by the notorious wind that gives the city its nickname 'Windy Welly', the landscape is also the reason the city is home to a thriving film industry – Lord of the Rings anyone?
Day 1: The City, History and Culture
The first things you need to do on arriving anywhere is get your bearings. In Wellington, take to the air in a helicopter and really see how the city nestles into that legendary New Zealand landscape. If you're slightly more earthbound, catch the cable car up to the Botanic Gardens, or head to the Mt Victoria Lookout  for panoramic views of the city and harbor. Then head down to the waterfront, the hub of Wellington, and visit the innovative Museum of New Zealand Te Papa Tongarewa. Here you can learn about New Zealand's amazing geology, and about the indigenous Maori culture and history – it's worth taking one of the guided cultural tours.
Day 2: Shopping and Eating
New Zealand is famous for fashion. All that wool from all those sheep combined with a creative streak and you have labels valued worldwide. Explore the area around Lambton Quay, College Street, and Cuba Street. Also the weekend markets, especially Frank Kitts Market of emerging designer stalls. Wellington is renowned for its good food – restaurants in the city have won the national Best Restaurant Award four years out of the last five. Add to that hundreds of cafes and you won't be going hungry. If you like wine, this is also a great place for you. Martinborough wine region is nearby, and just across the water at the top of the South Island is the world-famous Marlborough wine region; catch the ferry there on one of the world's most spectacular crossings.
Day 3: The Great Outdoors
To atone for all that hedonistic spending and swilling, head for the great outdoors. Follow in the footsteps of Frodo and go to the sites made famous by The Lord of the Rings. Or mountain bike, horse-trek, explore the dramatic coastline, or head for the South Island on one of the world's most beautiful ferry journeys.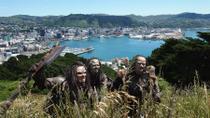 164 Reviews
Explore Middle-earth on this 'Lord of the Rings' location tour. Re-create scenes from 'The Lord of the Rings' book and movies, and see how Middle-earth was ... Read more
Location: Wellington, New Zealand
Duration: 8 hours (approx.)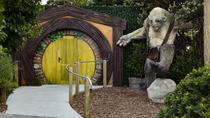 74 Reviews
Tour a dedicated area of one of the world's leading special effects studios at Weta Workshop, a must-see destination for The Lord of the Rings  fans visiting ... Read more
Location: Wellington, New Zealand
Duration: 2 hours 30 minutes (approx.)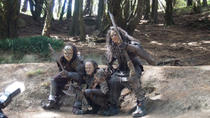 111 Reviews
Follow in the footsteps of Bilbo, Frodo and Gandalf on a half-day 'Lord of the Rings' tour from Wellington. See where Middle-earth was created in New Zealand's ... Read more
Location: Wellington, New Zealand
Duration: 4 hours (approx.)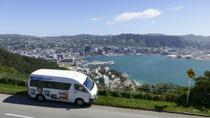 97 Reviews
Discover the best of Wellington on a scenic hop-on hop-off tour that travels to top sights within the city and surroundings. See attractions including Mt ... Read more
Location: Wellington, New Zealand
Duration: 1 day (approx.)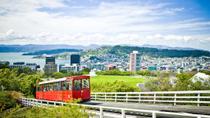 116 Reviews
Discover the highlights of Wellington on this guided 2.5-hour coach tour around New Zealand's beautiful capital city. Admire local landmarks and historic ... Read more
Location: Wellington, New Zealand
Duration: 2 hours 30 minutes (approx.)
50 Reviews
Spend your day visiting the award-winning Martinborough wine region on this all inclusive wine tour and treat your taste buds. Visit four boutique ... Read more
Location: Wellington, New Zealand
Duration: 9 hours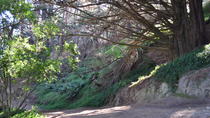 21 Reviews
See Middle-earth on this scenic tour of The Lord of the Rings outdoor filming locations in the Wellington area. Travel around in a comfortable vehicle, ... Read more
Location: Wellington, New Zealand
Duration: 4 hours (approx.)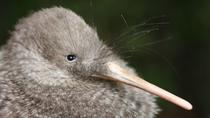 15 Reviews
Enjoy a night discovering New Zealand's evolution and natural history at Zealandia, located just minutes from central Wellington. The discovery begins with a ... Read more
Location: Wellington, New Zealand
Duration: 2 hours 30 minutes (approx.)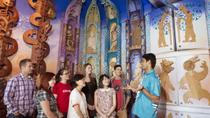 16 Reviews
Discover the best of New Zealand's premier museum, Te Papa, with a guided tour that provides an excellent introduction to this must-see attraction in ... Read more
Location: Wellington, New Zealand
Duration: 60 minutes (approx.)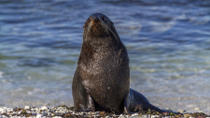 6 Reviews
Discover the natural highlights around beautiful Wellington on a full-day guided tour that explores the South Coast and Red Rocks, and visits the Museum of ... Read more
Location: Wellington, New Zealand
Duration: 8 hours (approx.)